How to Stream Deezer Music on Amazon Echo
Intelligent things are catching our eyes these years, as they can help us handle many trivial matters and make our lives modern and automated. Who does not want that? And the developers are also stretching their hands to music fields. There are so many smart speakers, just with a voice command, we can set a timer, get the weather situation, etc. And with such a piece of intelligent equipment, how can we stream Deezer music on Amazon Echo? In this article, we will show you step by step. Take a few minutes to get them!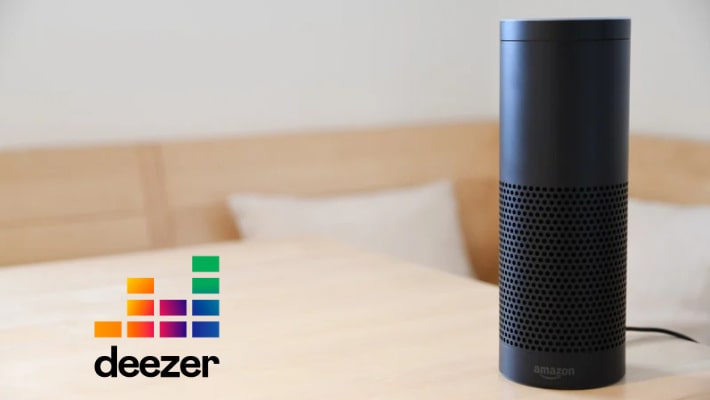 Part 1.

Stream Deezer Music on Amazon Echo with Deezer Premium

In this part, we will introduce the easiest method of streaming Deezer music on your Amazon Echo. It does not require any third-party tools or extra cost, but a Deezer premium account.

Step 1.Install the Alexa app developed by Amazon on your phone and log in.

Step 2.Pair your Amazon Echo with your mobile phone via Bluetooth.

Step 3.Open Alexa, tap on Settings - Music - Link New Service, select Deezer, and Enable to use. Enter your Deezer login details.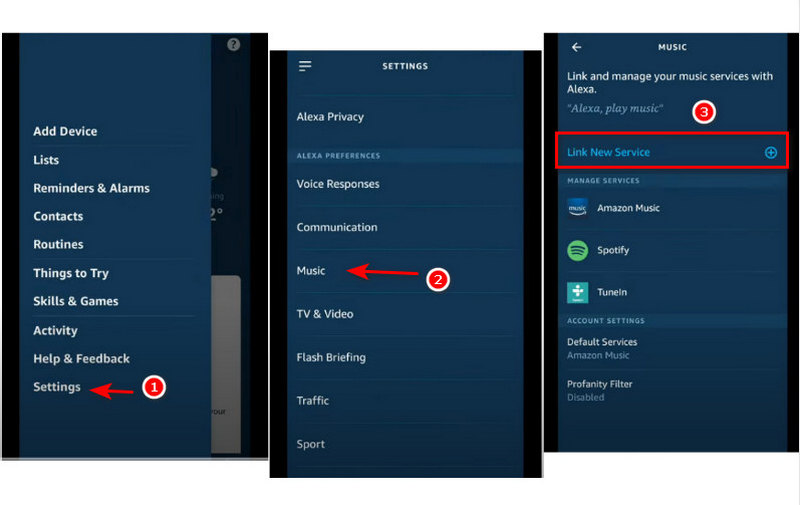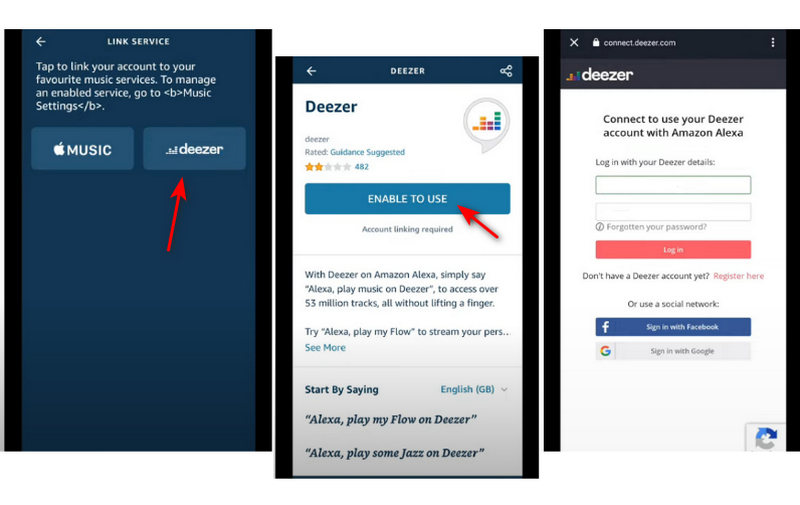 With the steps done, you can play your favorite music on your Amazon Echo. But as we have mentioned above, it requires you to be a premium user of Deezer. Of course, you can play the music with a free account, but you have to tolerate ads between songs. It is very buzzkill, disappointing, or even annoying. Isn't it? So is there any other way that allows you to enjoy Deezer music with your Amazon Echo without Deezer paid subscription or without ads? Yes, there is. And that is what we are going to talk about in the next part.
---
Part 2.

Stream Deezer Music Without Deezer Premium 🔥

In this part, we will learn how to play Deezer music on Amazon Echo without a Deezer-paid account. To make it true, we need a tool. Maybe it seems a bit long, but it can solve many music-playing problems all at once. Why don't you take a look?
Part 2.1

Download Deezer Music

First of all, we need to download Deezer music to our local device. And we will need a tool. DeeKeep Deezer Music Converter is a piece of well-developed software focusing on Deezer music download and conversion. It works via accessing the built-in official Deezer web player to download Deezer music to your local computer and convert them to different formats with different audio quality.

Step 1.Run DeeKeep Deezer Music Converter on Computer

Download and install DeeKeep on your computer by clicking the button above if you have never used it before. Remember to download the correct version to your pc, since software for Mac cannot be run on a Windows computer, and neither can the Windows run software for Mac. Launch it and hit on the "Open Deezer Web Player" button in the center of the screen. After entering the program, you are required to log in to the Deezer web. And please enter your premium credentials.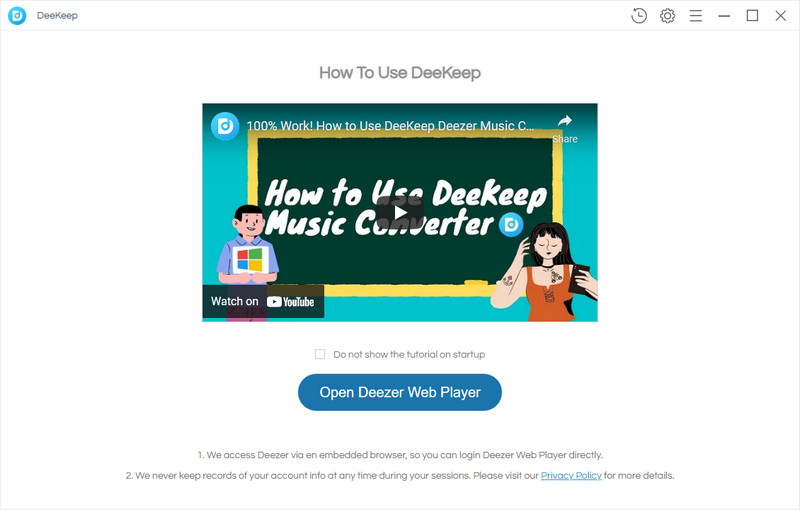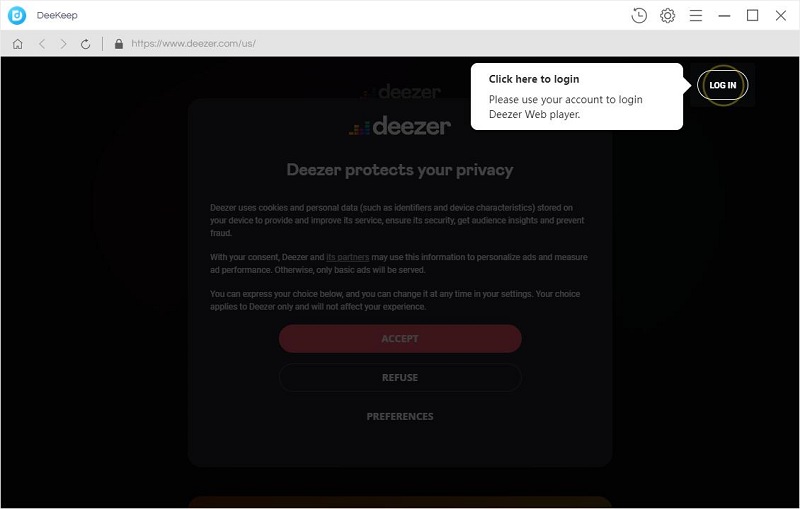 Step 2.Tailor Output Settings on DeeKeep
To get the music file in your favorite format and quality, make the output settings you want before downloading and converting. Just move your cursor to the top right corner of the screen to hit on the gear button "Settings"

. A window will occur. Then you can change the Output Format, Bit Rate, and Sample Rate, choose the Output Folder and adjust other settings like Output File Name and Output Organized.
Output Format: MP3, AAC, WAV, AIFF, ALAC, FLAC, AUTO.
Bit Rate: 128 kbps, 192 kbps, 256 kbps, and 320 kbps (depending on the format selected).
Sample Rate: 44.1 kHz, 48 kHz, 96 kHz, 192 kHz (depending on the format selected).
Output File Name: Track Number, Title, Artist, Album, Playlist Index, Year.
Output Organized: Artist, Album, Artist/Album, Album/Artist, None.
If you choose AUTO as the format, DeeKeep will output the music with the original format and audio quality. You can directly close the setting window after finishing the tailoring, the parameters will be applied to the songs you are going to download and convert.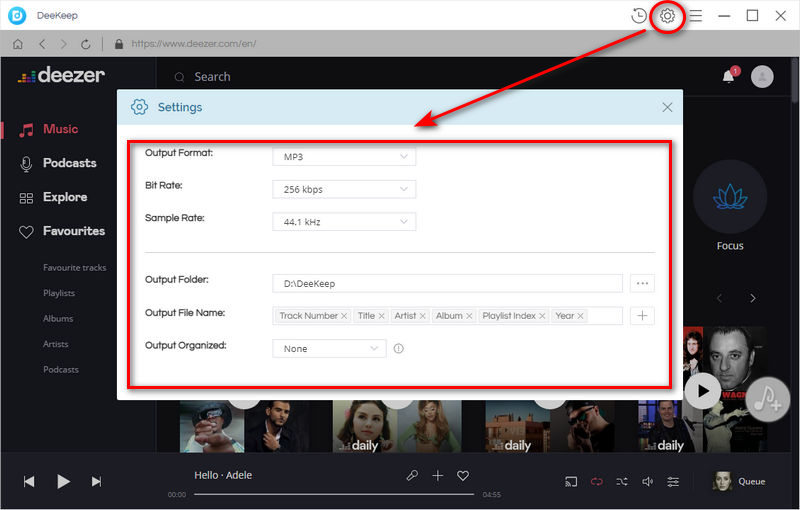 Step 3.Choose Deezer Track to Download & Convert
After closing the setting window, navigate to your favorite Deezer songs, playlists, albums, or even podcasts, and open them. You will see on the right side of the page a blue button "Add to list"

. Click it. A popup will list all the available songs.
All the songs listed are selected by default. You can undo it. Just pick some of them if you do not plan to download the all. If you used DeeKeep to download songs before, click "Hide Converted" to avoid downloading the songs that already exist on your computer. Click on "Convert Now" after finishing picking to start the download process.
If you are going to download songs on other playlists or albums, click "Save to list" after your first pick. Open other playlists/albums to pick more and save them to the list. And then click the "task list"

icon to check the selected songs and click "Convert" to download all of them at once.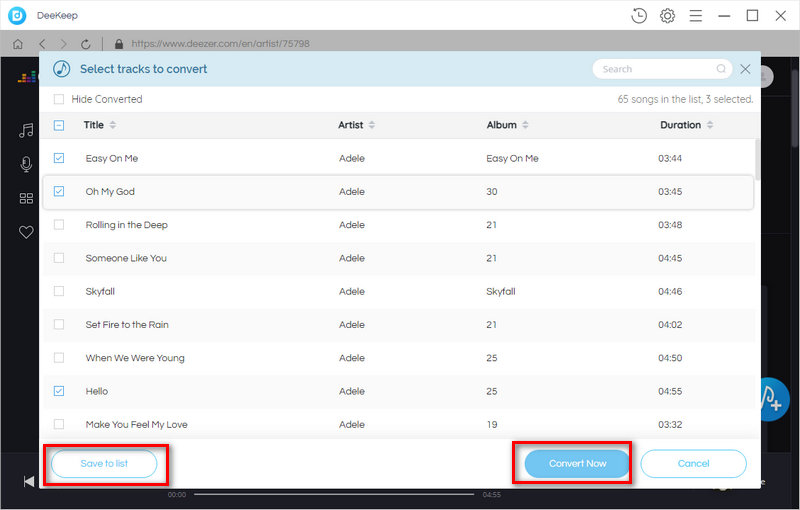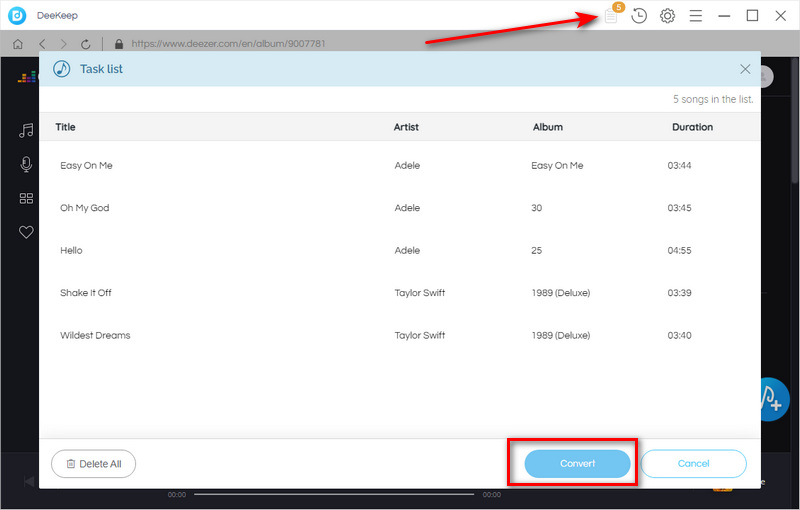 Step 4.Check Downloaded Songs
When the conversion bar reaches 100%, the window of the output folder will appear immediately. You will find that Deezer music has been downloaded to your local computer. Right-click to view their properties, all of them are output according to your settings.
Or you can also check them through DeeKeep. The "History"

icon is attached with red numbers, which means the number of successfully converted tracks. Click the icon to view the history. You can play them with DeeKeep by hitting on the "Play"

icon or check them by clicking the folder

icon. The music has been common files on your computer, you can store them all the time and play them even if your Deezer subscription expires.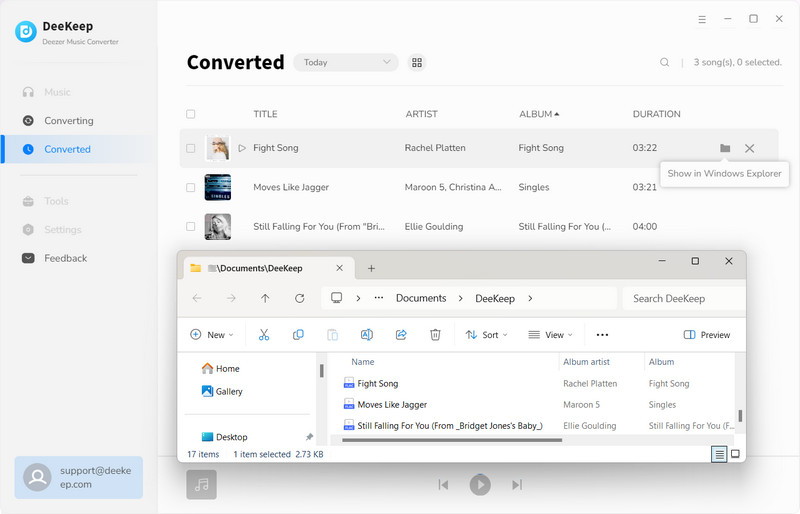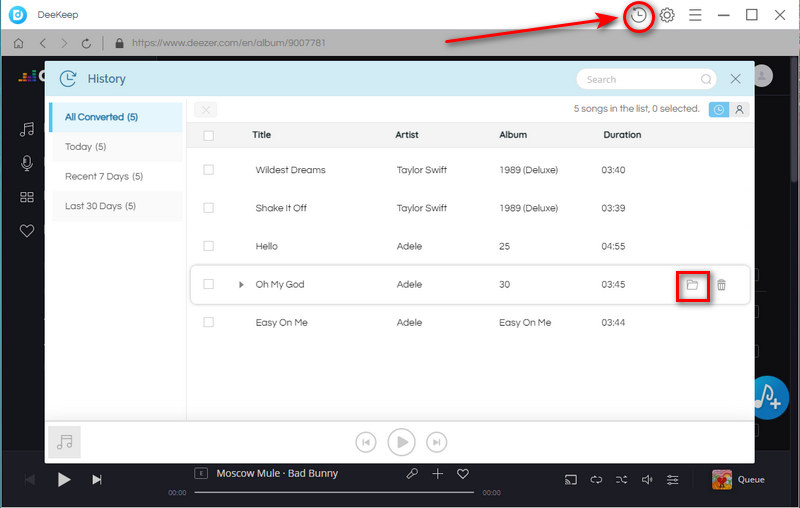 Part 2.2

Stream Deezer Music on Amazon Echo with PC

As the computer has the pair feature, you can play the music files on your echo with your computer via Bluetooth.

Step 1.Launch a web browser on your pc and open the Amazon Alexa page. Enter your Amazon credentials.

Step 2.Under the Home menu, select Settings. Under the General part, find your Amazon Echo, choose Bluetooth and pair a new device, and then confirm.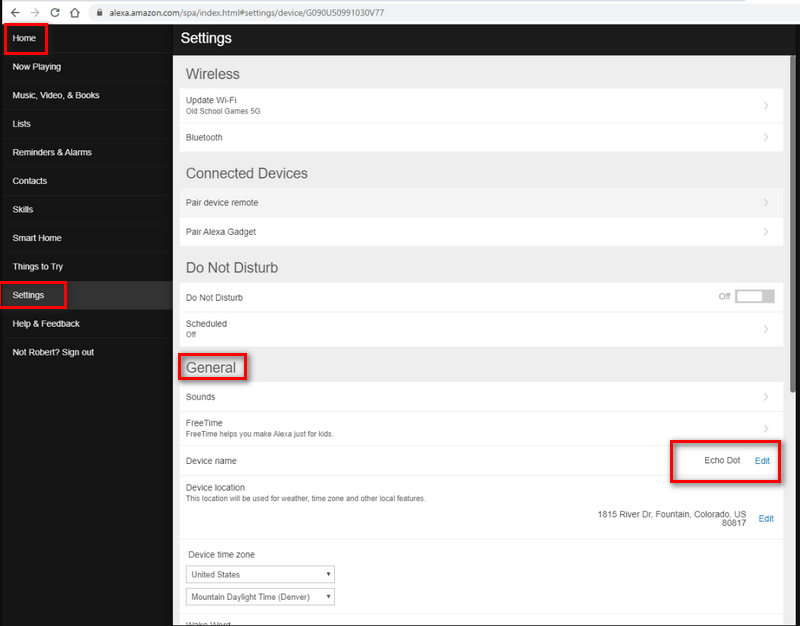 Step 3.Back to your computer, open Settings, and choose Devices. Under Bluetooth & other devices tab, click Add Bluetooth or other devices, then Bluetooth. When your echo appears, click to choose it.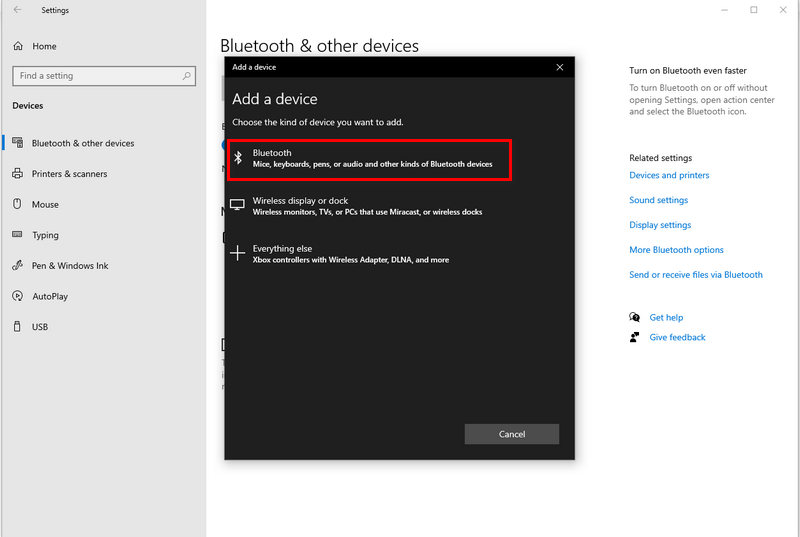 Step 4.After the connection is successful, your Alexa will tell you a new connection is made. Then you can stream the Deezer music files on your Amazon echo.
Part 2.3

Stream Deezer Music on Amazon Echo with Mobile Phone

Or you can stream the music with your mobile phone. And you need to transfer the music files from your personal computer to your mobile phone.

Step 1.Connect your mobile phone to your computer with a USB cable. Then on your phone, allow your pc to access your mobile storage by choosing Transfer file or File transfers.

Step 2.Copy the Deezer music files to your mobile phone and put them into a folder named XXX Music.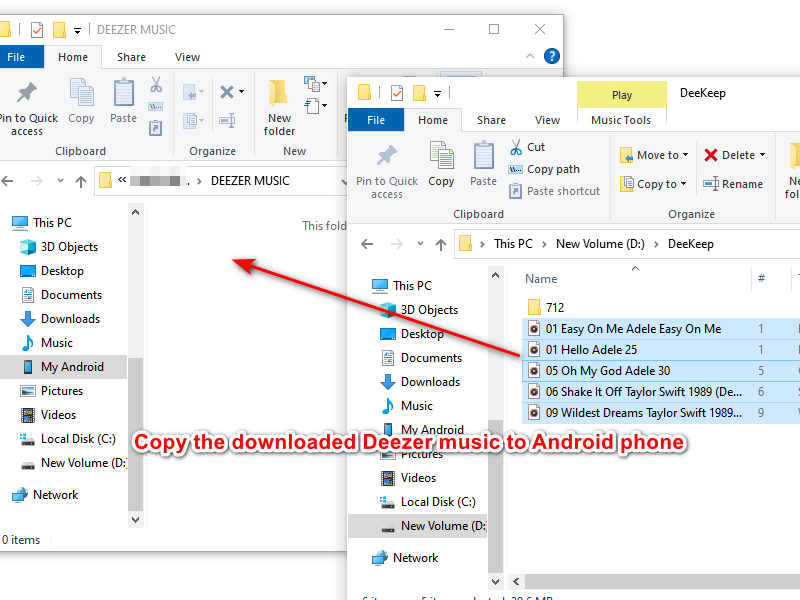 Step 3.Turn on the Bluetooth of your mobile phone, and pair your phone to your Amazon Echo. If successful, your Alexa will tell you it is made.
Step 4.Go to the folder where the music files locate, you can play them directly. Or open any music player with the feature of scanning the local audio files on your phone, and add them to your playlists. Then just enjoy music with your echo.
You may need: How to Download Deezer Music to Android phone >>
You may also need: 3 Top Ways to Download Deezer Music/Playlists to iPhone >>
---
Summary
Above are the two methods of streaming Deezer music on your Amazon Echo. You can choose the easiest method (part 1), or the cheapest method (part 2). Except for helping play Deezer music on Amazon Echo, DeeKeep Deezer Music Converter is also a great assistant for playing music on other devices like Sony Walkman, Samsung TV, and PS4, setting Deezer music as an alarm, or using it on your Instagram Stories. So try DeeKeep Deezer Music Converter right now. You will be surprised at how helpful it is!
---