How to Add Deezer Music to iMovie Project
Let's face it, iMovie's audio library kinda sucks. If you refuse to be restricted to that tiny, trite collection, adding other music to your videos in iMovie is a breeze. Deezer Music provides a rich music library to let you use any particular songs for the iMovie project. But to add Deezer Music to the project in iMovie is usually not that straightforward. Since all Deezer songs are licensed for use within the application, it is impossible to directly add music from Deezer to your iMovie editor. Good thing is that iMovie can access songs locally stored on your Mac. That said, as long as you've downloaded Deezer Music to the Music app on Mac ( for example, iTunes), iMovie will easily reach the music, thus adding the Deezer Music to your iMovie video project. But how will you free up the licensed Deezer Music and get them physically downloaded to your Mac? This is a problem perfectly addressed by DeeKeep Deezer Music Converter.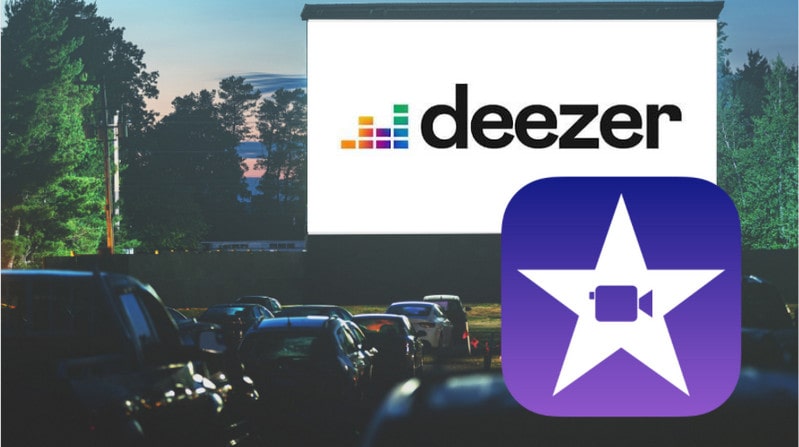 Part 1. Download Deezer Music to Mac
DeeKeep Deezer Music Converter for Mac will suffice for Deezer Music conversion and lives up to offline playing. DeeKeep has the capacity to export Deezer Music to the computer and convert Deezer Music to a variety of audio formats covering MP3, AAC, WAV, AIFF, ALAC and FLAC. Especially exciting is that DeeKeep processes the conversion task at a super speed while it still keeps the original HiFi sound quality. So you can get abundant Deezer songs downloaded and used for iMovie projects at will. To understand how DeeKeep downloads Deezer Music, you can refer to the steps here:
Step 1. Install DeeKeep Deezer Music Converter and Run It
For iMovie users for Mac, you can kindly download a DeeKeep Deezer Music Converter for Mac onto your desktop. Simply tap on the download button provided above with an Apple icon to download and install it. After that, launch the program to start.
Step 2. Log into Deezer Music Web Player
The Deezer web player will open automatically. Follow the instruction to log in to your Deezer account to access the Deezer Music library.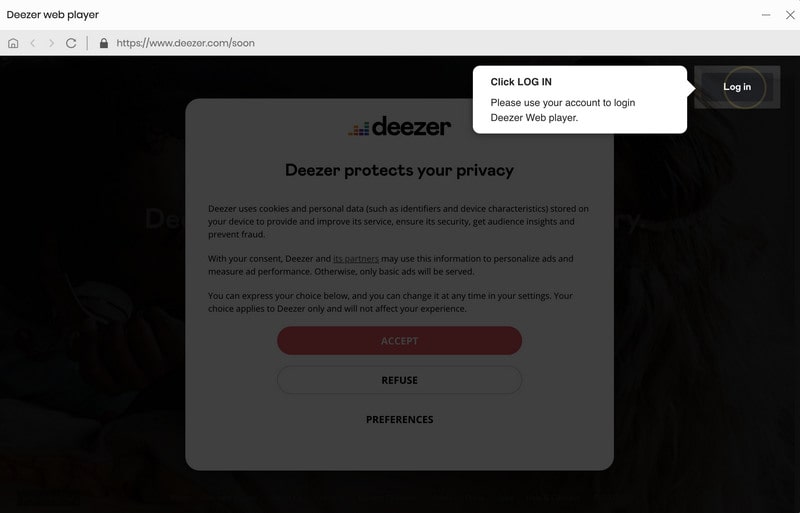 Step 3. Customize Deezer Music Output Format
Locate to the

Settings menu in the lower left corner, you can set up the output format and output sound quality to better fit your iMovie project.
Output Format: MP3, AAC, FLAC, WAV, AIFF, ALAC, Auto
Bit Rate: 128kbps, 192kbps, 256kbps, 320bps
Sample Rate: 44.1kHz, 48kHz, 96kHz, 192 kHz
Output Folder: Can be modified
Output File Name: Track Number/Title/Artist/Album/Playlist Index/Year
Output Organized: None, Playlist, Artist, Album, Artist/Album, Album/Artist, Playlist/Artist, Playlist/Album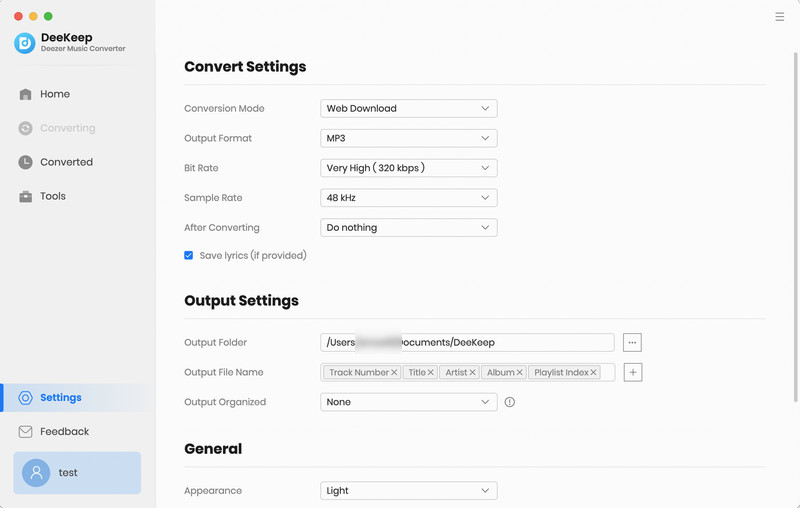 Step 4. Select Deezer Music Playlist to Conversion Panel
You can now open any Deezer playlist that you want to export. And then tap on the Click to add button and DeeKeep will pop up another window. The playlist songs will be listed out for you to choose from. You can choose the whole playlist or selectively choose those you want. Finally, click on Add to add them to list.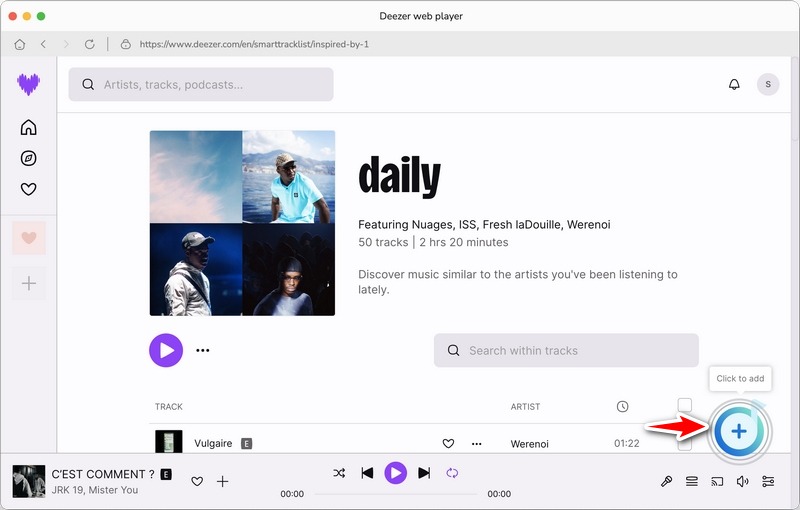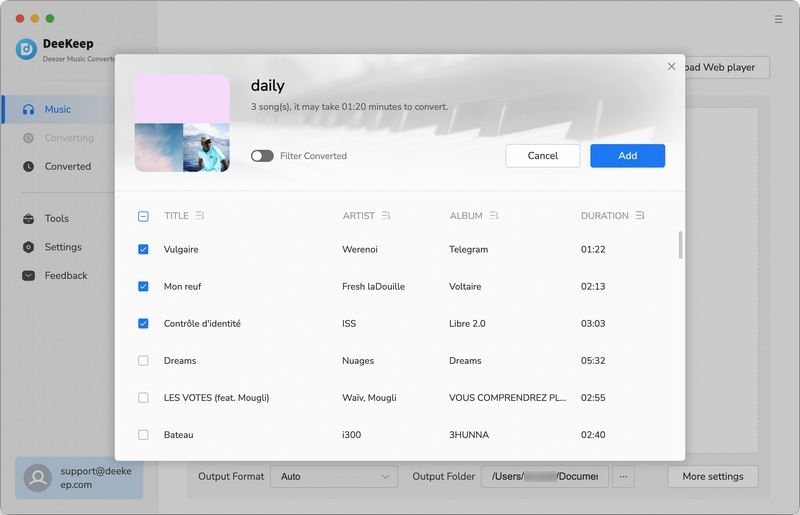 Step 5. Convert Deezer Music Playlist
In this step, you just need to click Convert to start conversion.
Tips: If you need to convert more songs from other playlists, hit on the Add More button instead of Convert. Then you can import tracks from another playlist in the same way. Finally, click the Convert to convert the songs you want to convert.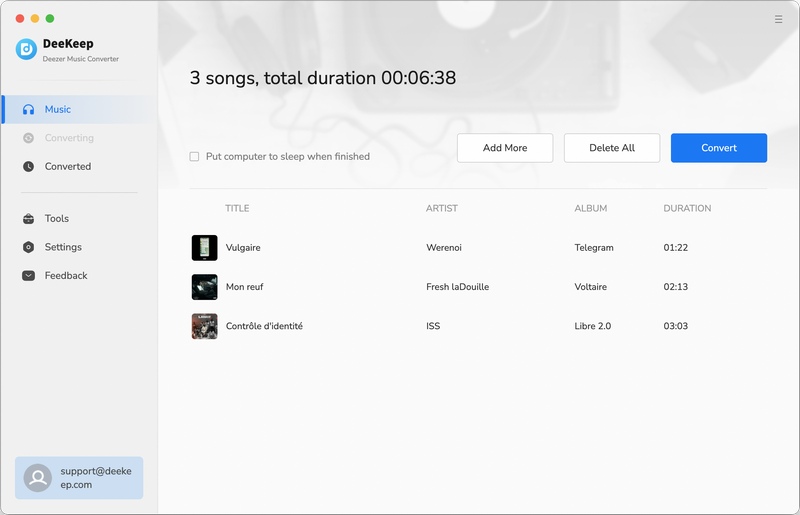 Step 6. Convert and Download Deezer Music to Mac
You then just wait for the conversion process to complete. All converted Deezer Music will be locally stored on the Mac. You can click on the Converted section to find out the converted songs from the local folder.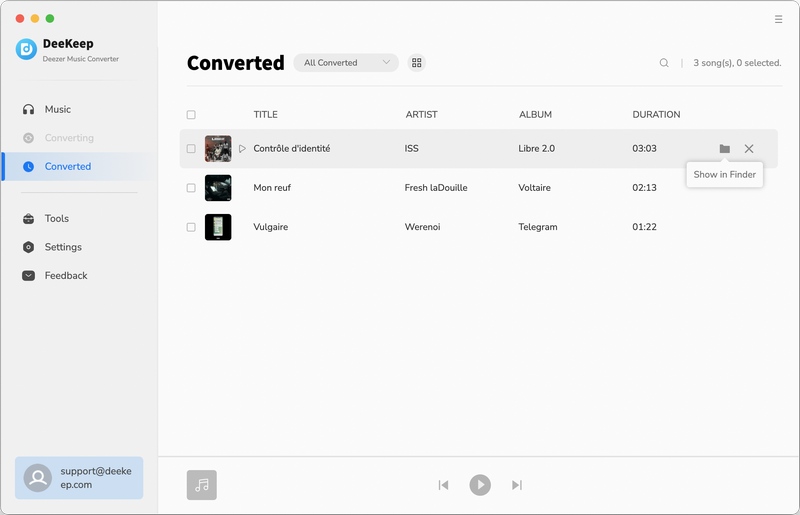 ---
Part 2. Add Deezer Music Downloads to iMovie Project
Get all the Deezer music handy, it is time to bring it into iMovie and make a unique project. You can choose to put all the downloaded Deezer Music to iTunes then iMovie can read your entire iTunes library along with the music that has already been saved on iTunes before.
Add Deezer Music to iMovie on a Mac
If you do that, you just need to previously add the downloaded Deezer Music to iTunes:
Step 1. In the iTunes app on your PC, choose 'File' > 'Add File to Library' or 'Add Folder to Library' to find the output folder that stored the downloaded Deezer Music. The Deezer Music will sync to iTunes and merge with the songs in the iTunes library.
Step 2. Then, put your video project in the iMovie timeline in advance, click the 'Audio' tab in the top left. You should then see your entire iTunes library.
Step 3. Search for the song you'd like to use — the one you just added to iTunes in the previous step.
Or you can simply drag and drop audio files into iMovie's media folder (or import by clicking the down arrow button in the top left side of the window) and skip the whole iTunes bit entirely. All downloaded Deezer Music can be easily applied to your iMovie in this way.
Add Deezer Music to iMovie on iPhone / iOS
But if you are now on iPhone or iOS iMovie project, to add the downloaded Deezer Music on PC to your devices:
Step 1.Connect your iPhone or iOS device to iTunes, go to the device's icon from its top panel and select the connected iPhone from there.
Step 2.Navigate to the 'Music' tab from the side panel of iTunes and select all the Deezer Music that you have downloaded by DeeKeep.
Step 3.Of course, you can choose to sync the entire iTunes library or select the albums, artists, playlists, etc. of your choice.
Step 4.Click on the 'Sync' button from the bottom and wait as your iTunes music would be copied to your iPhone.
Step 5.Open your iMovie project, tap the '+' button, and select 'Audio'. On the following menu, tap 'Songs' and then find the song you'd like to use.
---
Sum Up
It is necessary to find the right songs and create the best video. Deezer's Flow mode is better at knowing what music you like quickly. It is as well a great option to stream HiFi FLAC files without internet requirement on desktop or mobile. So you will find out the right music for your iMovie project. DeeKeep Deezer Music Converter is a fairly straightforward way to remove digital protection and locally saved Deezer Music onto Mac, iTunes Library, iPhone and other iOS devices. Therefore, adding Deezer Music to your iMovie project is a breeze! DeeKeep is now on a free trial promotion, get you a try in no time!
---