How to Set Sleep Timer on Deezer
Listening to music or a podcast on your phone could help you fall asleep if you can't quite shut your mind off after a busy day. However, falling asleep to music means you run the risk of draining your battery or (if you leave it plugged in) waking up to a rather warm device.
You can now stop all music and podcasts at your desired time with the tap of a button with Deezer's sleep timer feature. Sleep Timer lets you fall asleep to your favorite music. You simply start your music, and then set the countdown timer. At the end of the countdown, Sleep Timer softly fades your music out and stops it. Allowing you to get your precious sleep and stopping your battery from draining.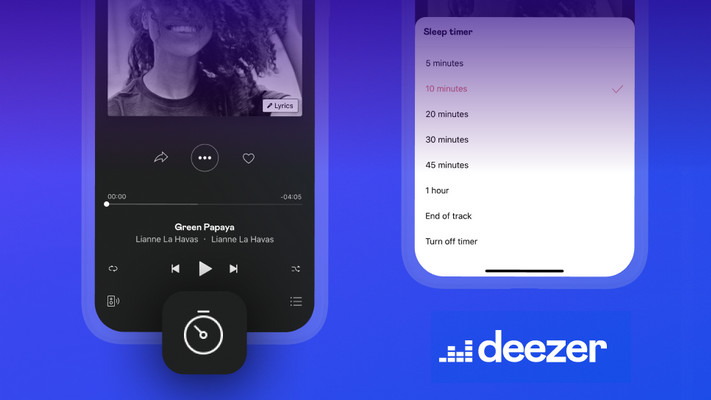 How to Activate The Sleep Timer on Deezer
Step 1. Select any music, audiobook, radio or podcast content to launch your Deezer player.
Step 2. Tap the clock icon on the middle-bottom of the screen.
Step 3. Then select the time setting you want. The available options include: 5 minutes, 10 minutes, 20 minutes, 30 minutes, 45 minutes and 1 hour. Two more options on iOS devices: End of track and End of episode.
Step 4. You will see a notification to confirm the timer is set.
Step 5. To turn off or reset the timer duration, simply tap the clock icon.
---
Extra Tips: How to Download Deezer HiFi Songs
Are you still wondering how to download Deezer songs and keep them forever? Need to enjoy Deezer songs on multiple devices without family plan? Here comes DeeKeep Deezer Music Converter. DeeKeep is specifically designed for Deezer users to download songs, albums and podcasts to normal audio format with high quality. With DeeKeep, you can free enjoy Deezer music on MP3 Player, mobile phone and save the songs forever even after the subscription ends.
Step 1. Launch DeeKeep Deezer Music Converter
Download and install DeeKeep Deezer Music Downloader on your computer, both Windows and macOS are supported. After the installation is finished, start DeeKeep program.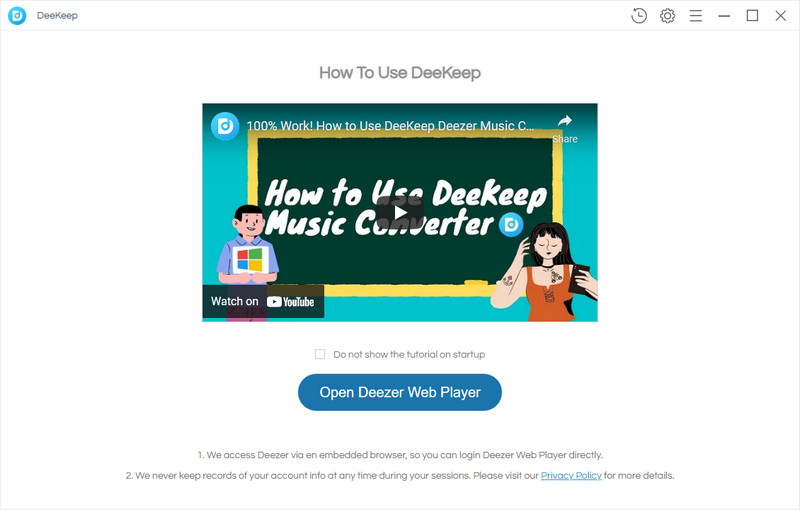 Step 2. Log into Deezer Account
On the primary interface, click "Open Deezer Music Web Player". Then you will enter the built-in official Deezer Web Player. Click the login button on the top right to log into Deezer Music account.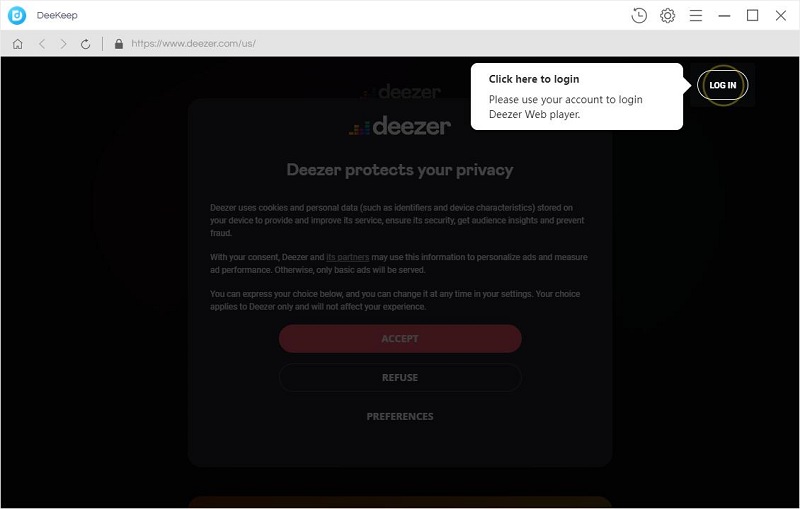 Step 3. Customize Audio Format/Quality
Before start downloading, go to Setting

on the top right corner, or you can directly find the Settings button under Menu. On the pop-up settings windows, you are allowed to set the output format, bit rate, output folder, output file name and output organized manner.
Output Format: MP3, AAC, WAV, FLAC, AIFF, ALAC.
Bit Rate: 128kbps, 192kbps, 256kbps, 320kbps, HiFi.
Sample Rate: 44.1kHz, 48kHz, 96kHz, 192kHz (depends on original audio file).
Metadata: track number, artist, album, artwork, year, disc number...etc.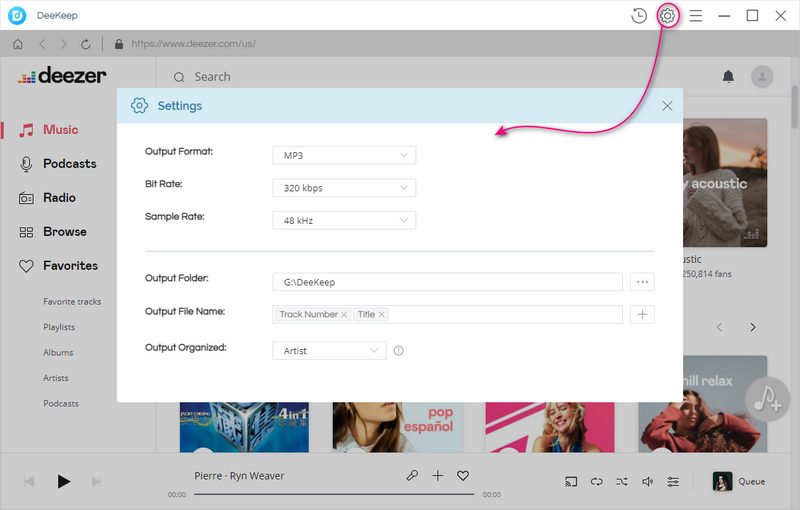 Step 4. Choose Deezer Songs to Download
Now you can choose the songs, albums and playlists you want to download, click "Add to list"

button. Then DeeKeep will load all the songs in a list. Select songs from the list, then click "Convert Now" to start downloading. You can also click "Save to list" to select more songs from other albums/playlists, DeeKeep allows you to download songs from different sources in batches.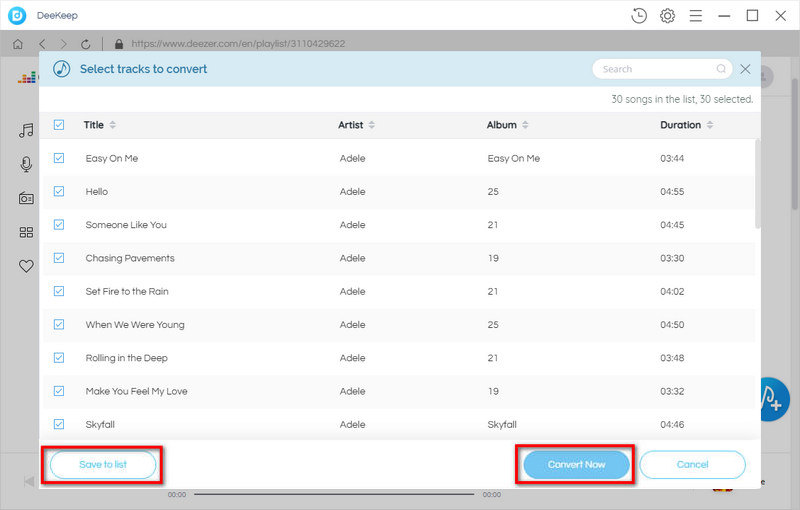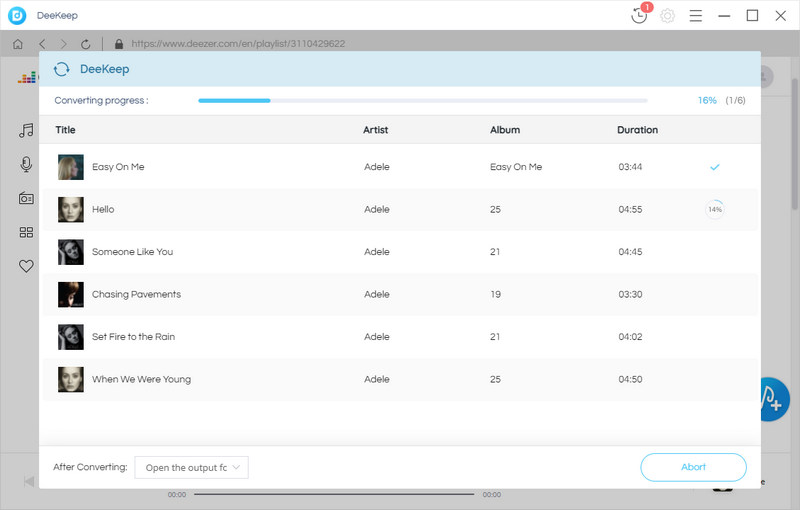 Step 5. Check Downloaded Deezer Songs on Computer
After downloading is finished, the download folder will pop up automatically (you can also choose not to popup in Settings). Then you can check all the downloaded Deezer songs on your computer. All songs are successfully downloaded with original audio quality. You can transfer the songs to your mobile phone or listen to them without the Deezer app.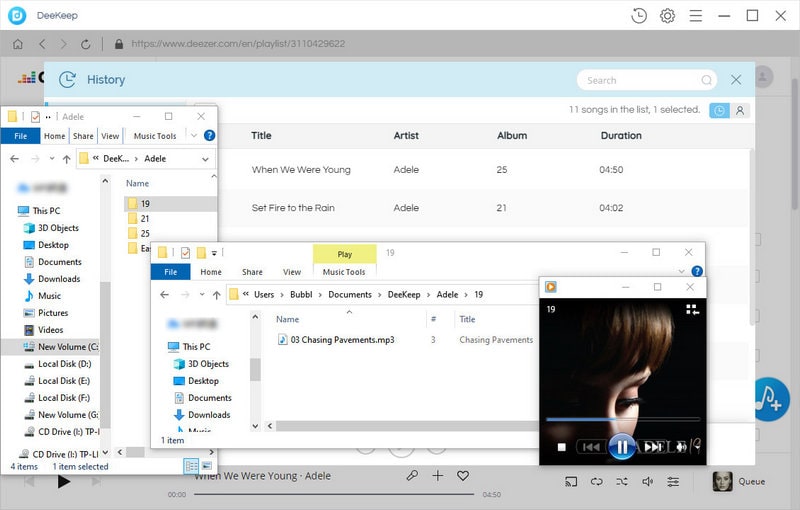 ---
Summary
In this article, we have introduces how to set sleep timer on Deezer Music. If you want to get more joy about Deezer Music and enjoy Deezer songs offline, then DeeKeep Deezer Music Converter will be your top choice. This professional Deezer Music Download can help you download Deezer songs, albums, podcasts and playlist in HiFi quality and keep them forever. Just download and have a try.
---