The Best Method to Play Deezer Music on PS5 While Enjoying Games
As the successor of PlayStation 4, PS5 was released in 2020 and soon became a hit in the game market. It is more advanced than the fourth generation in terms of storage, disk capacity, and resolution, bringing unprecedented gaming enjoyment. But it is not limited to games. Instead, you can find many entertainments on this home video console. So far, Sony has integrated music and video functions and cooperated with Spotify and YouTube, etc., which means you can use the console to enjoy music and videos directly. However, as a Deezer user, you are not allowed to do so. Deezer is not supported on PS5 yet.
But don't worry. And this is what we are going to talk about here. In this article, we will show you the concrete steps of how to play Deezer music on PS5 while playing games. After reading, you will get a lot and you won't have to use your phone or computer to play your favorite Deezer music in the background while enjoying games.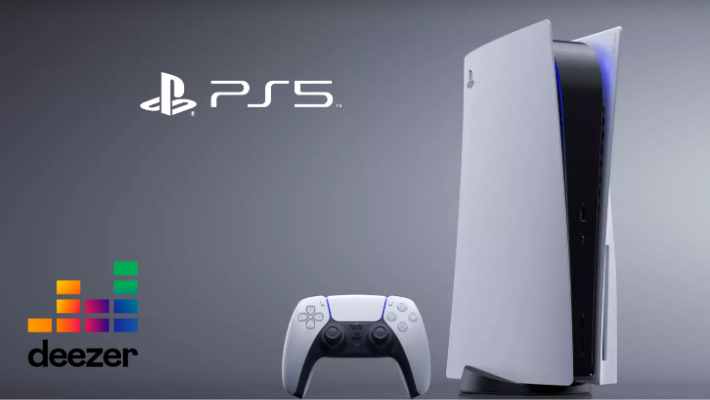 Part 1.

Download Deezer Music to USB Drive

PS5 does not support Deezer, but it support playing music from a USB drive. And your first step should be downloading Deezer music. But another problem comes: Deezer does not allow its users to access or get music files! All your downloads are saved within the Deezer app as encrypted cache files. Since you are reading this article, you should feel released.

There is a tool named DeeKeep Deezer Music Converter, which is designed as a professional desktop app for downloading Deezer music and converting Deezer music to MP3/AAC/WAV/AIFF/ALAC/FLAC music. It helps export files from Deezer and makes them common. In this case, you can easily save the music files on your computer forever and transfer them to a USB drive and other devices like MP3 players and smartphones. Let's read the following to get the steps.

Step 1.Begin DeeKeep Deezer Music Converter

If you never used DeeKeep Deezer Music Converter before, you should download the correct version and install it on your computer first. Just click the blue button above. Then launch it on your computer. Click the button in the middle of the screen "Open Deezer Web Player" to enter the program. And on the official Deezer web, log in to your Deezer paid account.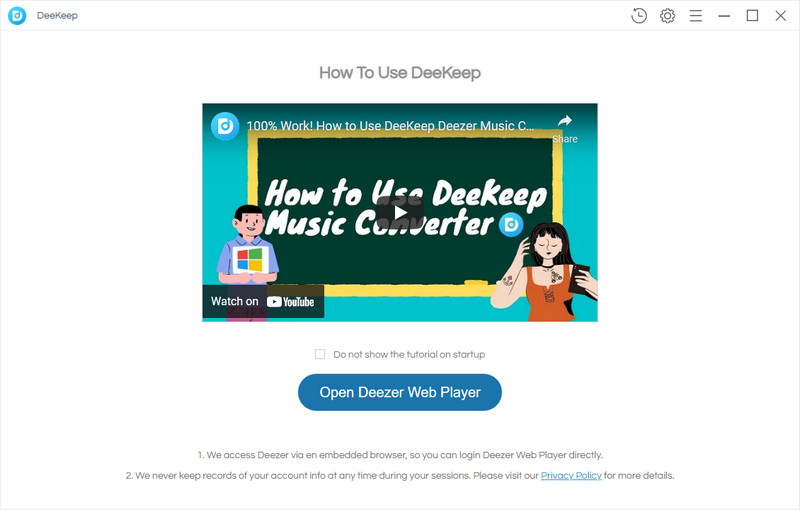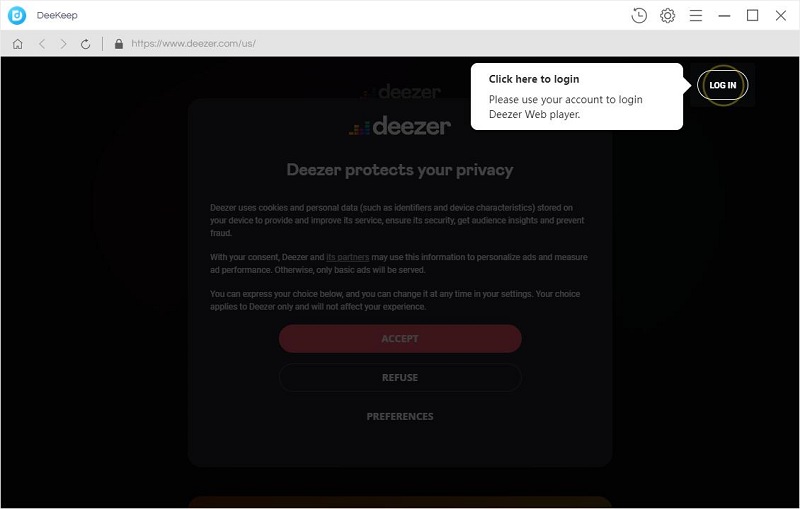 Step 2.Complete Output Settings as Required
After the successful login, your next step should not be downloading. Instead, click the "Settings"

button to open a pane. Here choose an Output Format and Output Folder. You can also set the Bit Rate and Sample Rate to get different audio qualities. Besides, edit Output File Name and Output Organized as you wish to organize the output files. The specific options are as follows.
Output Format: MP3, AAC, WAV, AIFF, ALAC, FLAC, AUTO.
Bit Rate: 128 kbps, 192 kbps, 256 kbps, and 320 kbps (depending on the format selected).
Sample Rate: 44.1 kHz, 48 kHz, 96 kHz, 192 kHz (depending on the format selected).
Output File Name: Track Number, Title, Artist, Album, Playlist Index, Year.
Output Organized: Playlist, Artist, Album, Artist/Album, Album/Artist, None.
PS5 supports audio files in MP3, AAC, and FLAC, please select the output format from the three options. Otherwise, your files will not be recognized. When you finish the settings, close the window to apply the settings.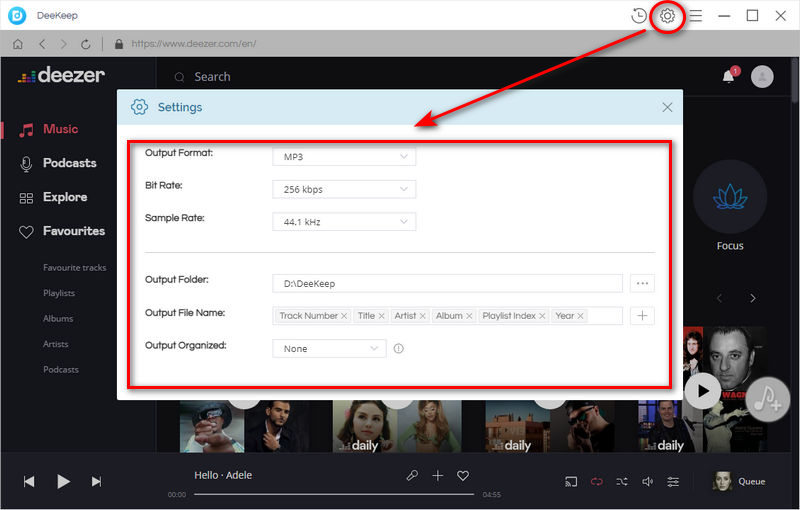 Step 3.Add Deezer Tracks to Download
Go to the songs, playlists, albums, or podcasts you are going to download and open them. The button "Add to list"

will turn blue, which means the songs are available. Click it to open a new pane. In the window, all the available tracks are selected by default, you can undo them if you are not going to download all. And pick the concrete tracks then click "Convert Now".
Clicking the button "Save to list" will save your selected songs to the task list. Then you can open other playlists or albums to select more and save them to the list. After finishing the picking, click the "task list"

icon to check your tracks and click "Convert" to start the batch conversion at once.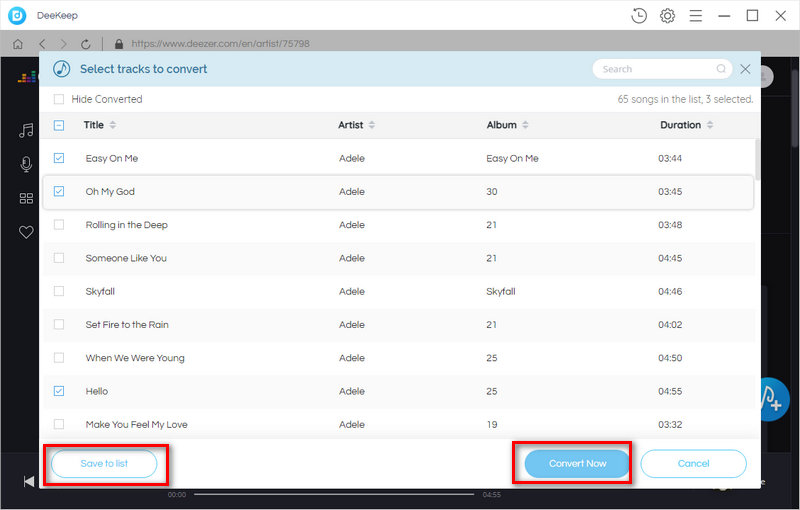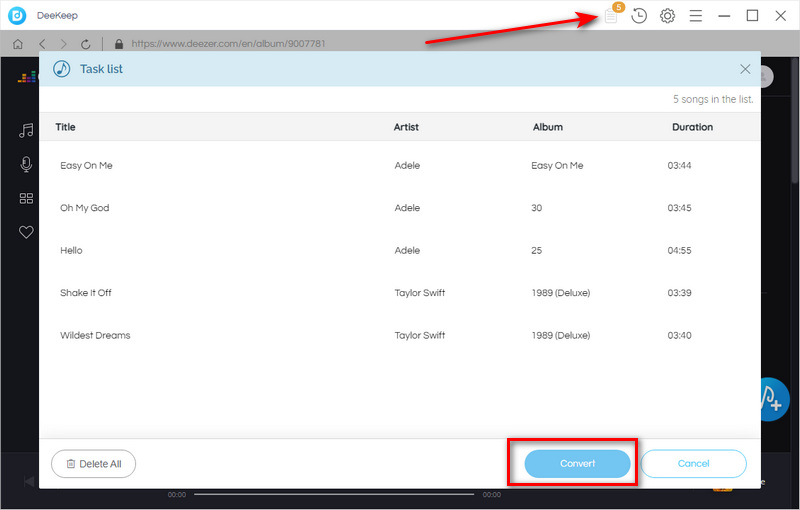 Step 4.Check the Downloaded Deezer Files
You can check your downloaded Deezer music files on the window, which pops up when the conversion progress reaches 100%. And you will see Deezer music has become the common music file on your local computer. They are not encrypted, so you can save them on your computer forever and make proper use of them.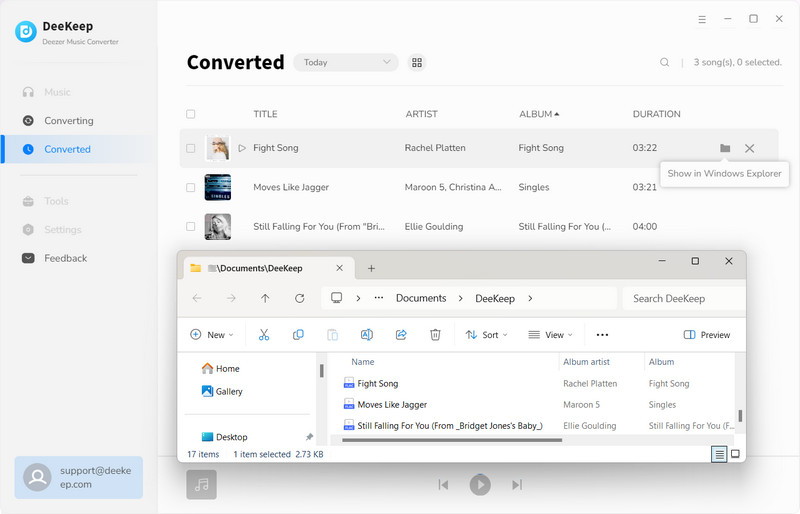 Step 5.Transfer Deezer Music Files to USB Drive
Plug your USB drive into your computer. Create a "Music" folder under the root directory. Then copy the downloaded Deezer music files to the music folder. When it is complete, remove your USB safely. To this step, Deezer music is saved on your USB device forever too. You can also use it for many purposes like playing them in a car.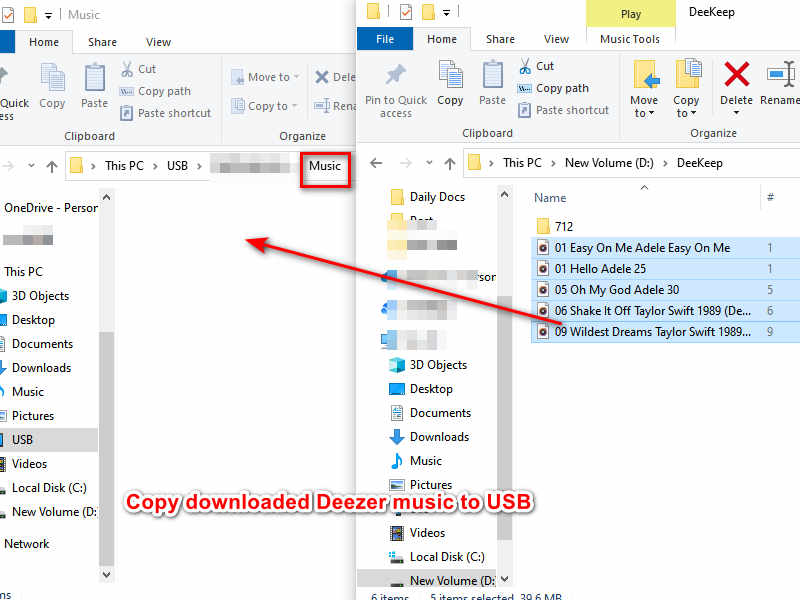 ---
Part 2.

Play Deezer Music on PS5 via USB Drive

With Deezer music downloaded to the USB drive, it is not so difficult or complex to play music on PS5. Follow the steps below.

Step 1.Insert your USB drive into your PS5 console.

Step 2.Select Music on the home page. Your USB drive will appear in your playlist.

Step 3.Control to select USB Drive.

Step 4.Select a Deezer music file to play it. And you can listen to your favorite music while playing games.
---
Summary
Having read the two parts above, you should realize that playing Deezer music on PS5 requires only two steps: download Deezer music to a USB drive and play music from the drive on PS5. For users of PS5, playing content from USB should be an easy thing. But reading this article, you will find it is also easy for you to download Deezer music to a USB drive - it only needs DeeKeep Deezer Music Converter! If you want to listen to your favorite music on PS5, please take action. Download DeeKeep Deezer Music Converter right away!
---