How to Import Deezer Music to Rekordbox DJ for Mixing
Usually, to be a successful DJ, you must be good at using DJ software for mixing music. There are several pieces of popular DJ software, such as Serato DJ, Virtual DJ, and Traktor DJ. We have written articles to show ways of importing or adding Deezer music to these DJs, so here we are going to show you something different.
Rekordbox DJ supports BeatportLink, SoundCloud, and Tidal music, which means we can directly use music on these music streaming platforms with our accounts logged in, but we cannot use our Deezer music in this way. So how can we use Deezer music on Rekordbox DJ? Fortunately, we are allowed to import music files to Rekordbox DJ. And in this article, we are going to show you ways of importing Deezer music to Rekordbox DJ for mixing. Take a few minutes to read and get the concrete steps right away.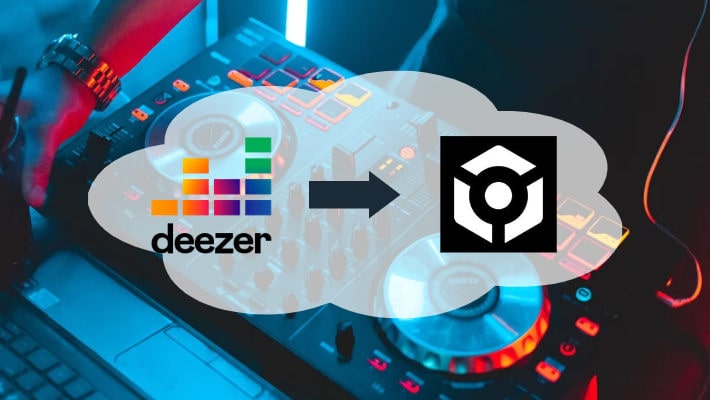 Part 1.

Download Deezer Music as Local Files

One important thing you should be aware of is that current music streaming services do not allow you to store your downloads in your local folder or access the music files. Instead, you can only store your downloads as cache files within the app by using the download function. But do not worry, you can do that now.

To get Deezer music files, you are required to use a tool. DeeKeep Deezer Music Converter is very professional in downloading Deezer music. It can export Deezer music to common music files without DRM, which can be stored on your local computer and imported to Rekordbox DJ. Besides, DeeKeep supports adjusting the output format to MP3, FLAC, and so on, and the output audio quality. Follow the steps below to get it.

Step 1.Start DeeKeep Deezer Music Converter on Computer

If you have never used DeeKeep before, the first you need to do is go to the DeeKeep official website or click the blue button above to download the application to your computer. Remember to choose the correct version for your computer. Install and launch it. Then head to the Deezer web player. Next, you are required to log in to Deezer with your premium account. After that, you are on the official Deezer web.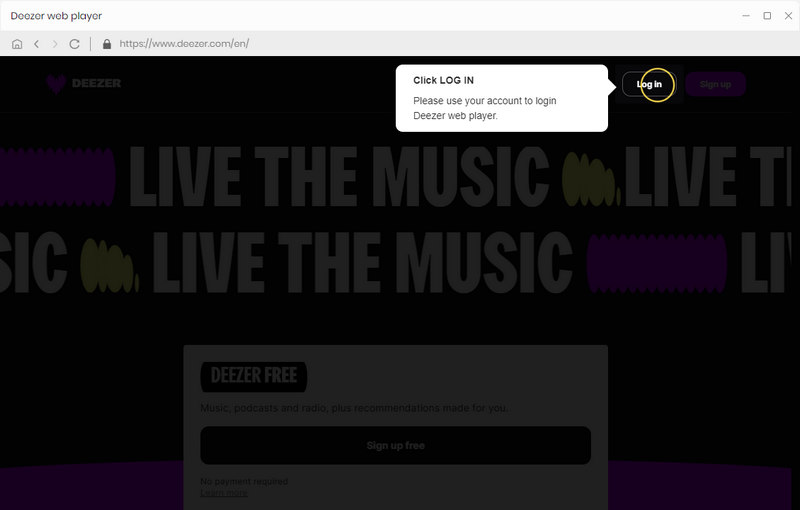 Step 2.Adjust Output Settings After Logging In
The second you need to do is adjust the output settings. Click the "Settings" tab on the lower left corner. Here you are allowed to change the Output Format, Bit Rate, and Sample Rate. Besides, you can select a folder on your computer as the Output Folder by clicking the three dots. In addition, you can add or reduce the options in Output File Name. To classify the output files, select an option in Output Organized. Below are the detailed options.
Output Format: MP3, AAC, WAV, AIFF, ALAC, FLAC, Auto.
Bit Rate: 128 kbps, 192 kbps, 256 kbps, and 320 kbps (depending on the format selected).
Sample Rate: 44.1 kHz, 48 kHz, 96 kHz, 192 kHz (depending on the format selected).
Output File Name: Track Number, Title, Artist, Album, Playlist Index, Year.
Output Organized: Playlist, Artist, Album, Artist/Album, Album/Artist, Playlist/Artist, Playlist/Album, None.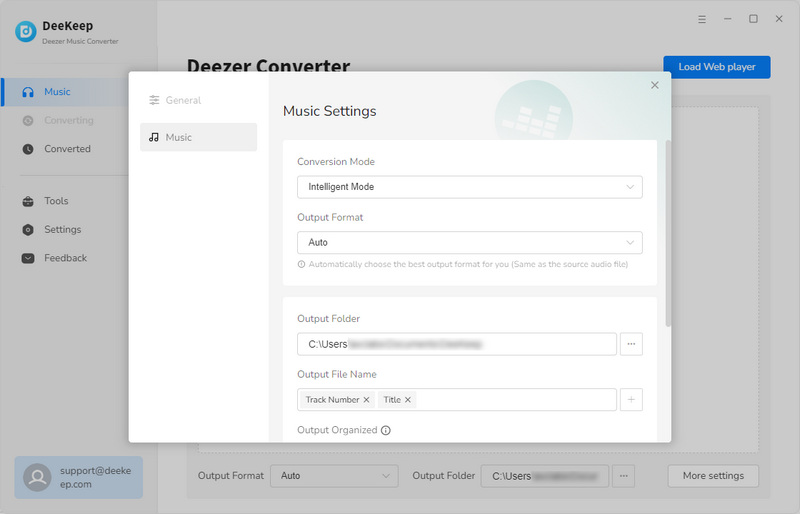 Step 3.Select Deezer Music
With the settings work done, it is time to select Deezer tracks to download. Open the playlist or album you want to get or search for a single song in the search bar. You can see there is a blue button "Click to add" on the lower right side of the screen. Click it. On the popup opened, all the available tracks are selected by default. If you plan to download several of them, undo and pick several of them. And then hit on "Add".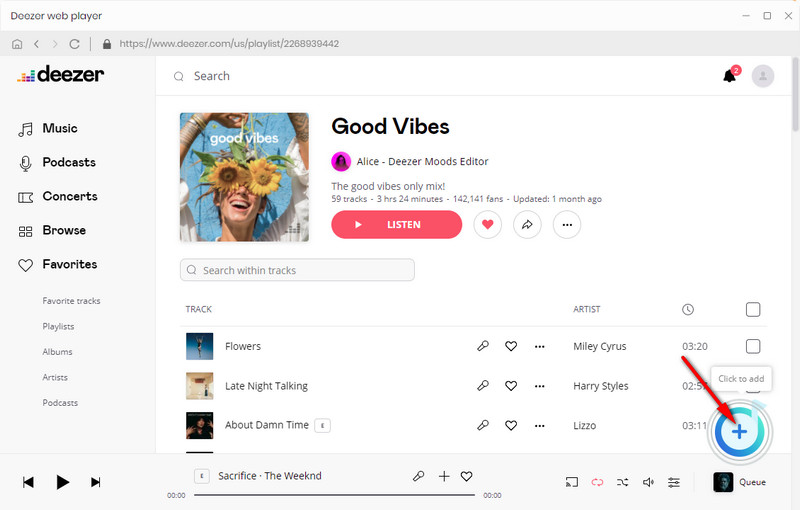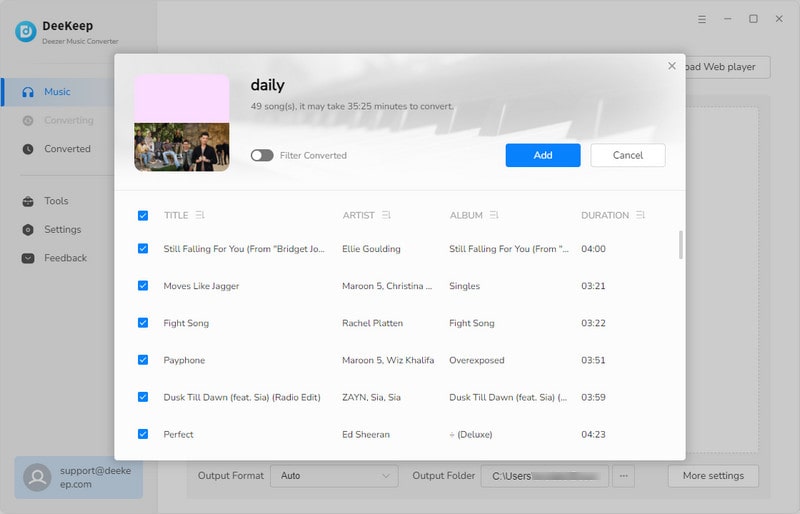 Step 4.Download Deezer Music to Get Files
If you have a large number of Deezer tracks to download, click "Add More" and select tracks on other playlists or albums to save them to the list again. When you finish picking, click the "Convert" to download all the selected songs at once. Next, you just need to wait for the conversion to finish.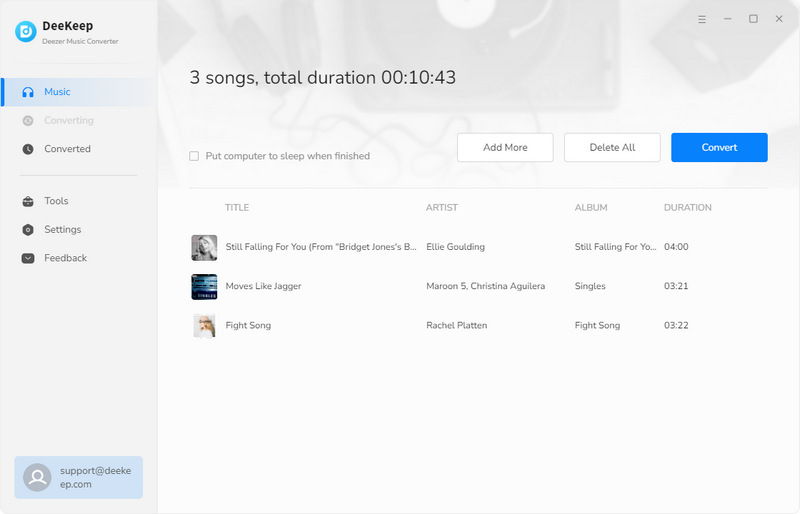 Step 5.Check Deezer Music Files on Local
When the download is completed, the chosen output folder will occur immediately. You can find that all the selected Deezer music has been downloaded to the local files on your computer. Right-click the files to check their details and properties. Or you can click the "Converted" section to view your conversion record and check the single music files one by one. These are the files that are DRM-free and compatible with Rekordbox DJ.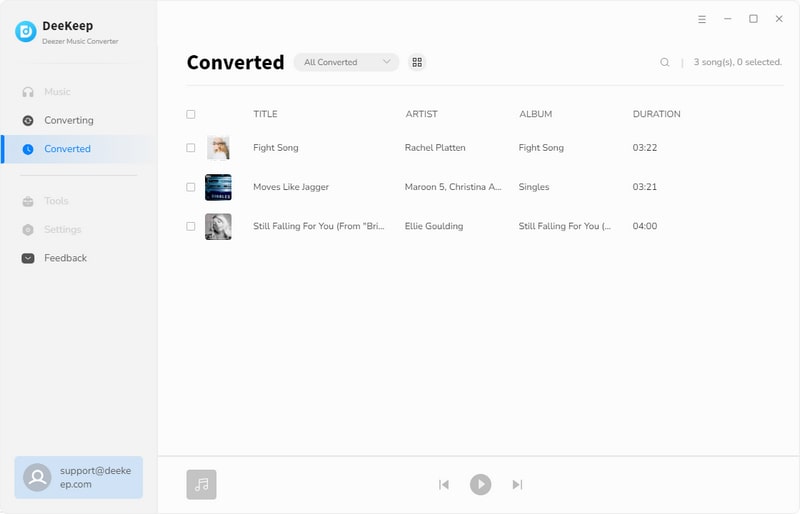 ---
Part 2.

Import Deezer Music to Rekordbox DJ

Having gotten common music files with the help of DeeKeep Deezer Music Converter, you can import them to your Rekordbox DJ. Following the steps below.

Step 1.Download and install Rekordbox DJ from its official website if you have never downloaded it before. Then open it on your computer.

Step 2.Log in to Rekordbox DJ. If you don't have an account, create one.

Step 3.Move to the top left corner to click File - Import - Import Track/Folder/Playlist.

Step 4.Navigate to the output folder, select the tracks and click on Open. Or directly drag and drop the files to Rekordbox DJ. They will be listed on the DJ software. And you can mix them now.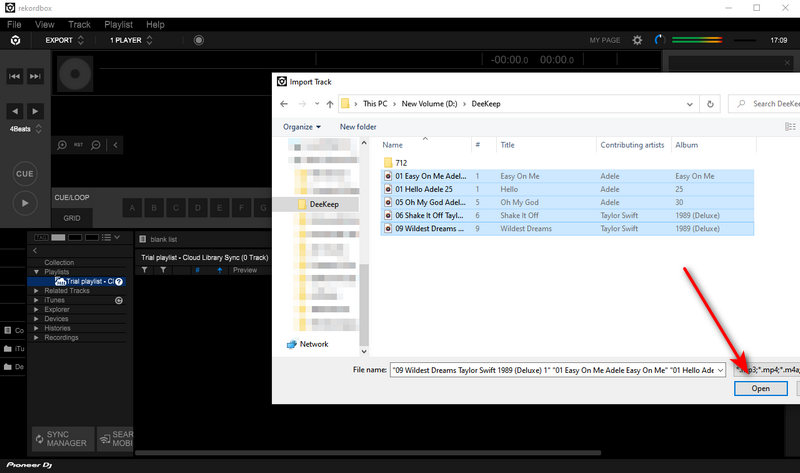 ---
Summary
After reading the two parts above, you'll find that it is quite easy to import Deezer music to Rekordbox DJ for mixing. Generally speaking, you only need to do two things: download Deezer music as local files and import the files to Rekordbox DJ. But to successfully achieve the two, it is strongly recommended to use DeeKeep Deezer Music Converter. It is not difficult at all with the four steps listed above. So do not hesitate to download DeeKeep for mixing Deezer music at your parties!
---