How to Stream Deezer Music on Bluetooth Speaker
Everyone who loves listening to music or radio must have sound equipment or other music players. And Bluetooth speaker is a popular and great choice for music buffs. With sound equipment, it is easier for you to enjoy your favorite songs or podcasts as you can take the sound equipment whenever you go. So in this article, we will show you some methods of streaming Deezer music on Bluetooth speakers. Although it seems an old topic, we promise you can find something new in this article.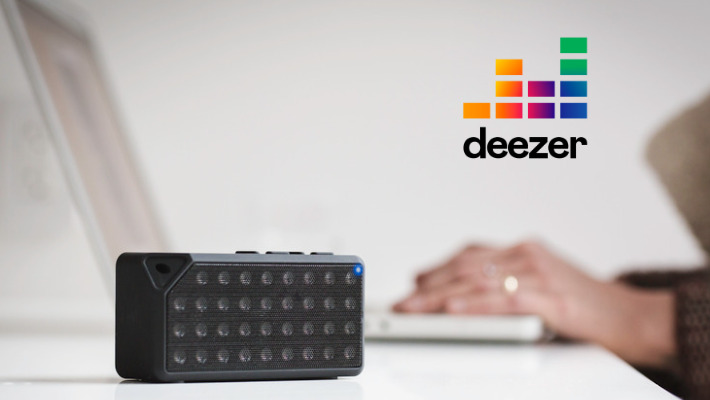 Part 1.

Stream Deezer Music on Bluetooth Speaker with Deezer App

This part will show you the common way to stream Deezer music on a Bluetooth speaker. If you still don't know about it, read the following steps.

Step 1.Install the Deezer app from the app store on your smartphone.

Step 2.Log in to Deezer with your account. It is suggested to use a paid account, or your speaker will play ads between songs.

Step 3.Open your Bluetooth speaker and turn on the Bluetooth function on your smartphone. Pair your speaker with your phone. When it is successful, the speaker will make a sound to acknowledge the connection.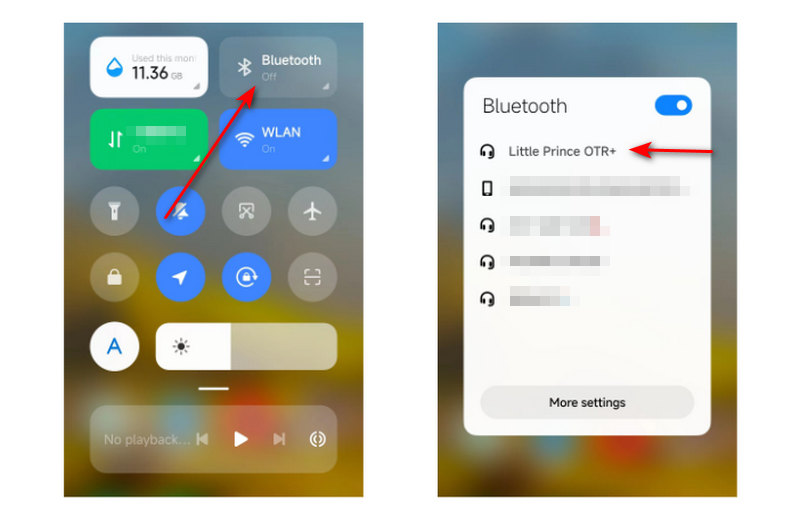 Step 4.On the Deezer app, select your favorite song, and it will stream on your Bluetooth speaker. If you would like to stream Deezer music via your computer, go to the Bluetooth settings to add your speaker.
This is the common way of streaming Deezer music on your wireless Bluetooth speaker. And it is believed that most of you stream or play your favorite Deezer songs or podcasts on your Bluetooth speaker in this way because it requires only a Deezer app and Bluetooth.
But there are some shortcomings. One is that it costs too much. To listen to Deezer music without ads, you need to be a paid user and pay for the subscription every month to keep your subscription active. The other is that you have to make sure your network is stable. If your network is bad, songs are possible to be paused, continued, paused, and continued, which is very annoying when you are in a remote region and moving fast. Fortunately, you can get rid of such troubles with the second part.
---
Part 2.

Download Deezer Music to Stream on Bluetooth Speaker🔥

In this part, we will introduce a new way to you to stream your Deezer music on your Bluetooth speaker. You don't have to pay for the subscription every month, tolerate ads while listening to songs, or worry about the network.

It is to download Deezer songs to your devices via DeeKeep Deezer Music Converter. It is a very reliable and safe tool to download songs to your local computers and smartphones and convert Deezer music to common music files with the format and audio quality you want.

Step 1.Set up DeeKeep on Computer

First of all, you need to have DeeKeep on your computer. Go to the DeeKeep official website to download the program, or click on the blue button to download the application. Install and open it when the download is complete. Enter the program by clicking "Open Deezer Web Player" in the middle of the screen. Then you will be in the Deezer official web player, which is the same as the one you see through a browser. And please log in to the built-in player with your premium account.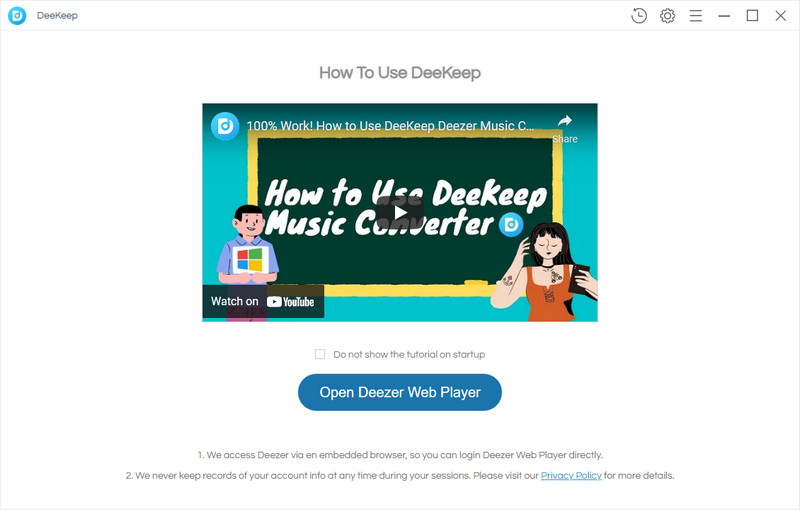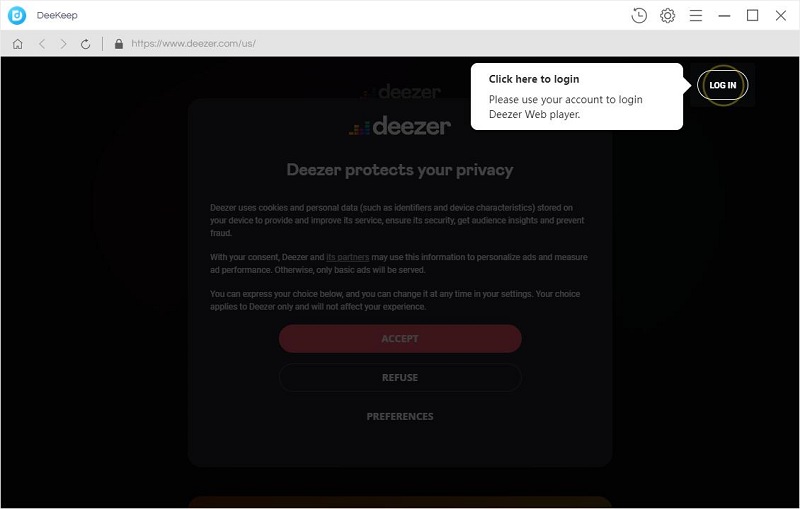 Step 2.Change the Output Settings as You Wish
As we mentioned above, except for exporting Deezer music to common files, DeeKeep allows you to change the output settings manually. Go to the upper right corner to click a gear button or "Settings"

button to open a panel. You can designate Output Format, Bit Rate, Sample Rate, and Output Folder, and edit Output File Name and Output Organized. We list the detailed options for you here.
Output Format: MP3, AAC, WAV, AIFF, ALAC, FLAC, AUTO.
Bit Rate: 128 kbps, 192 kbps, 256 kbps, and 320 kbps (depending on the format selected).
Sample Rate: 44.1 kHz, 48 kHz, 96 kHz, 192 kHz (depending on the format selected).
Output File Name: Track Number, Title, Artist, Album, Playlist Index, Year.
Output Organized: Playlist, Artist, Album, Artist/Album, Album/Artist, None.
When you designate AUTO as the output format, you will get music files in the original format and audio quality. If you want to get HiFi audio quality, choose the FLAC. And you don't need to worry about the ID3 tags, because the program can preserve up to seven of them. Please feel free.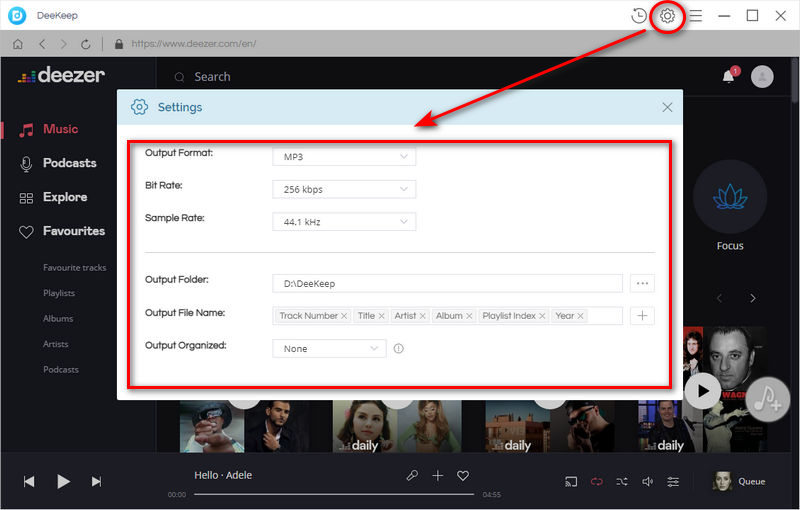 Step 3.Start to Download Deezer Music
Closing the setting panel directly will save your change. And you should go to your favorite songs, playlists, albums, or podcasts, and open one of them. The icon "Add to list"

on the right-hand side will turn blue from gray, which says there are available songs. Click the icon to select the tracks you want on the panel opened next. And click "Convert Now" to start downloading.
When you plan to download more of your favorite songs in a batch, after selecting, click "Save to list", open other playlists to select more tracks, and save them to the list. Click the "task list"

icon to hit on "Convert" to download all the selected songs immediately.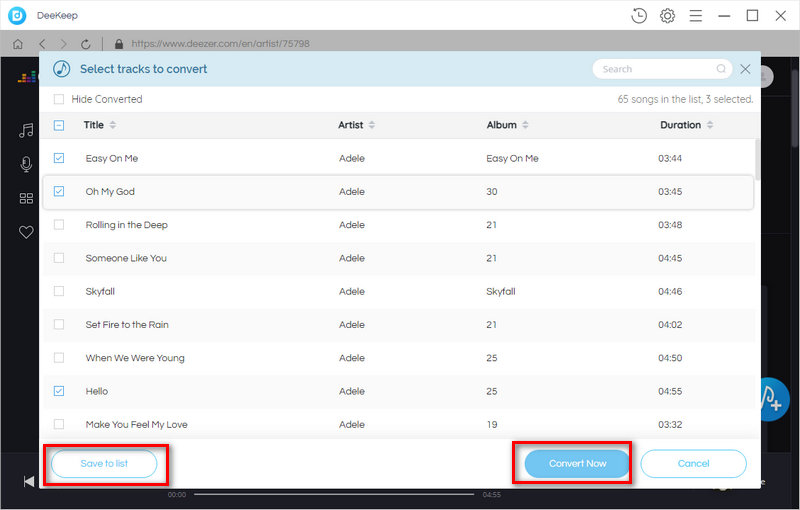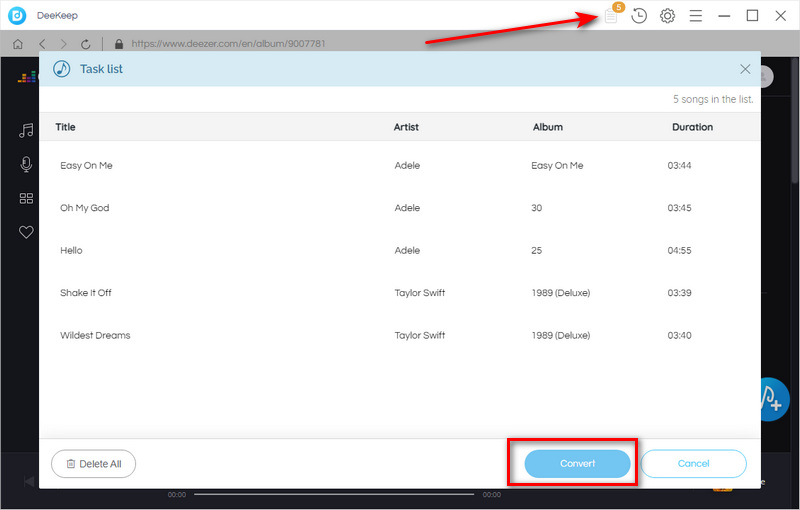 Step 4.View Your Downloads on Local
The download is complete when the progress bar reaches 100%. The output folder should pop up at once. Check their details and properties, and you will be surprised at all the music files exported according to your settings made in the second step. And now you can play them on your computer with any compatible music player without a network. Since they have become common files, you can store them on your device permanently.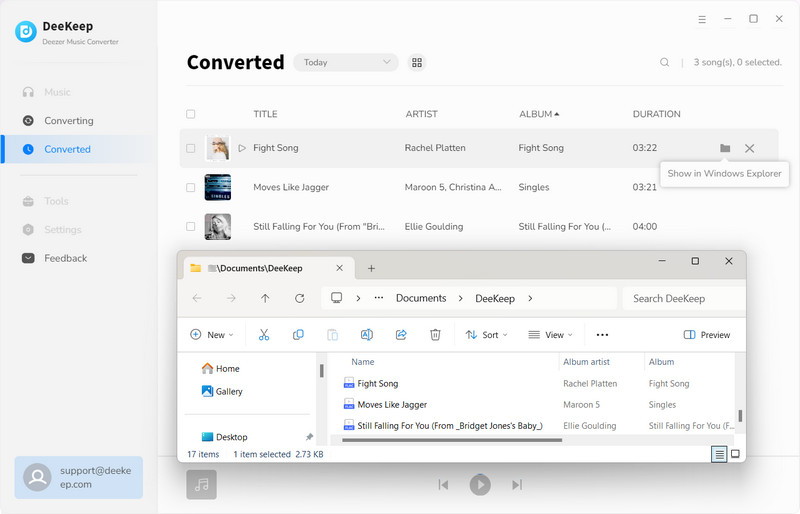 Step 5.Transfer Deezer Music Files to Smartphone
To easily control the music playing on your Bluetooth speaker, we suggest you transfer the music files to your smartphone. Connect your phone to your PC with a USB cable and use it for file transfer, then copy the music files to the music folder on your phone, and remove your phone safely.
You may need: How to Download Deezer Music to Android phone >>
You may also need: 3 Top Ways to Download Deezer Music/Playlists to iPhone >>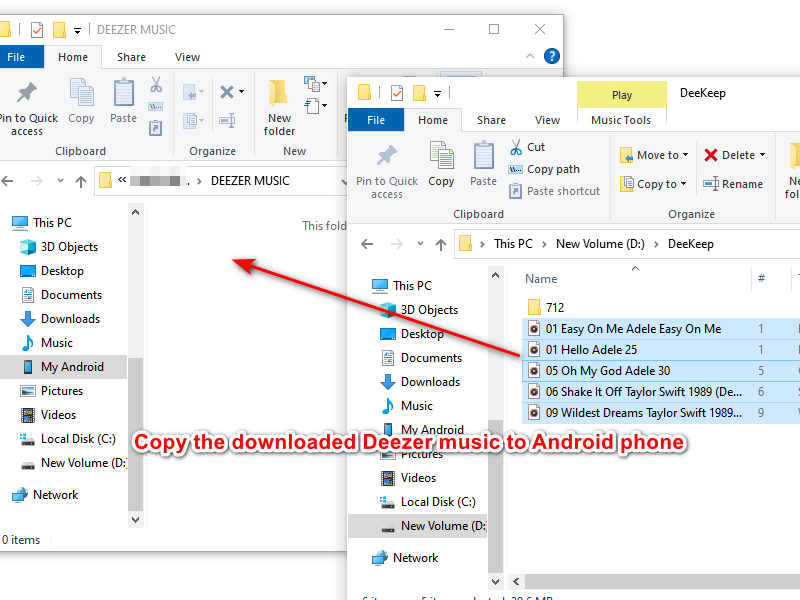 Step 6.Stream Deezer Music on Bluetooth Speaker
Open a music app on your phone with the function of scanning local audio files and add them to your playlist in batches. If you cannot find the feature, go to the folder on your phone and open the file with a music app and add them to your playlist. Next, turn on your Bluetooth speaker and the Bluetooth on your smartphone. From there choose your Bluetooth speaker. Generally, it appears with the brand name. Pair them. Play the downloaded Deezer music, and you can listen to them on your Bluetooth speaker.
---
Summary
These are the two ways of streaming Deezer music on Bluetooth speakers. The first part shows the common method, while the second part presents you with a once-for-all method. With DeeKeep Deezer Music Converter, you don't have to pay for a Deezer subscription every month and worry about the network condition. It is a great option, isn't it? With the help of DeeKeep, you can do more than the purpose, such as downloading Deezer music to your walkman and adding Deezer music to your PowerPoint. So try DeeKeep right away to unlock more plays!
---