How to Add Deezer HiFi Music to Denon DJ
Denon DJ is one of the most leading manufacturers of DJ products in the world. Its brand-new SC LIVE series of standalone DJ controllers surprisingly supports both built-in WiFi and a wired internet connection, which enables DJs the power to perform without a laptop and brings great convenience. Besides, its integration with music streaming platforms makes it more advanced and modern.
As a Deezer user, unfortunately, you have not entitled to the right to use your music for mixing directly, because Denon DJ has only cooperated with Beatport LINK, Beatsource LINK, SoundCloud, and TIDAL. Is there no way out? Not exactly. This article will give you a solution to add any Deezer music to Denon DJ for mixing. Some Denon products support uncompressed audio formats, and you can even use Deezer HiFi music in Denon DJ.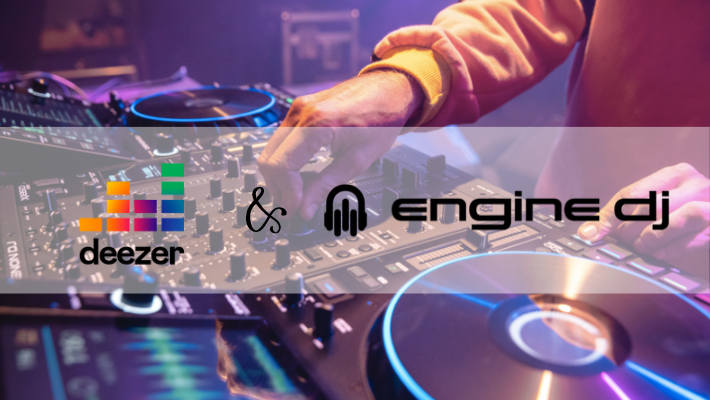 Part 1.

Downlod Deezer HiFi Music to FLAC Format

As is known to all, Deezer is a music streaming service, which means you can listen to millions of licensed tracks on this platform. As a paid user, you are entitled to the right to use the download function to save Deezer music as cache files for offline playback, however, you will lose the right once you unsubscribe. On one hand, you cannot log in to Deezer to use music in Denon DJ directly; on the other hand, Deezer does not allow you to download music to your computer. How can you use Deezer music in Denon DJ?

Things have changed since the birth of the program. DeeKeep Deezer Music Converter is a well-designed tool for Deezer Premium & HiFi music download and conversion. It works via accessing the official Deezer web player and applies advanced decoding technology, making it easy to save the official Deezer music, up to HiFi quality, to the local computer.

Step 1.Install DeeKeep Deezer Music Converter on Computer

In the first step, you need to download the program from the buttons above. Install and launch DeeKeep on your computer. The Deezer web player will start automatically. Next, follow the instructions to finish logging in. Once it is done, you will not be required to enter your info in the following uses.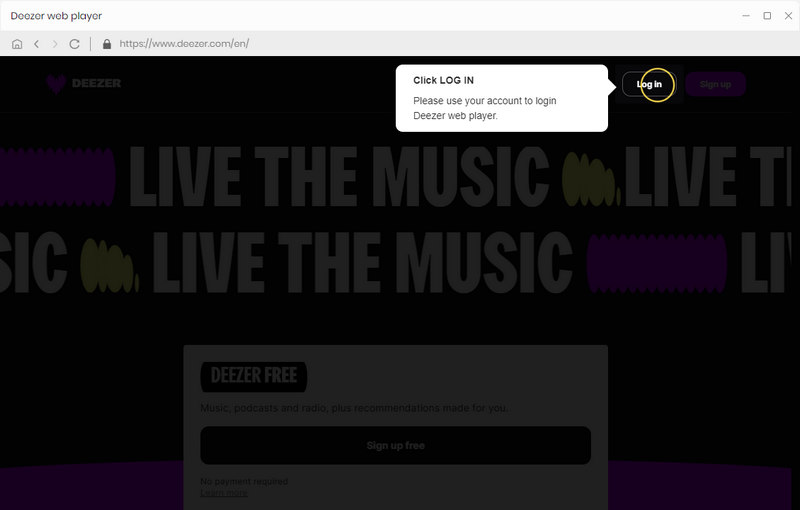 Step 2.Make Output Settings Based on Your Needs
The step following logging in is settings. Hit on the "Settings"

tab to open a dialog box. Select the output format, bit rate, sample rate, and output folder, edit the output file name option, and choose how the output files are sorted by Output Organized.
If you want to output Deezer music with the original quality, then choose Auto as the output format. When you would like to get Deezer HiFi music, select FLAC or Auto.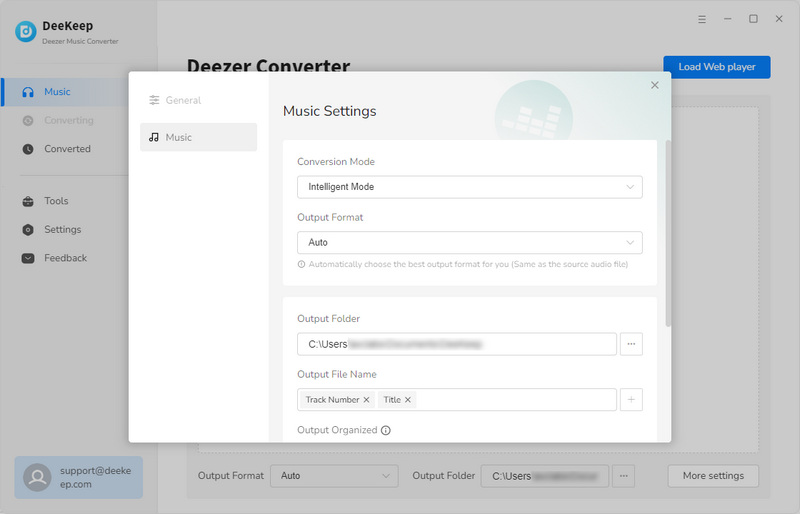 Step 3.Add Deezer Music to Download
It is the step for download. Go to the Deezer songs, playlists, albums, or podcasts, and click the cover to open it if needed. Next, click on the "Click to add" icon on the right-hand side to open a dialog. All the available songs on the page are selected, you can click the box next to the Title to undo them, and pick several of them. Then hit on the "Add" button.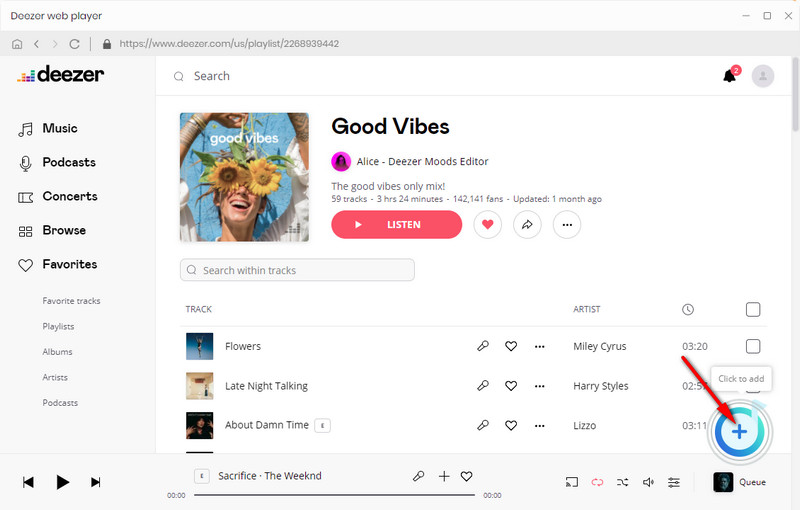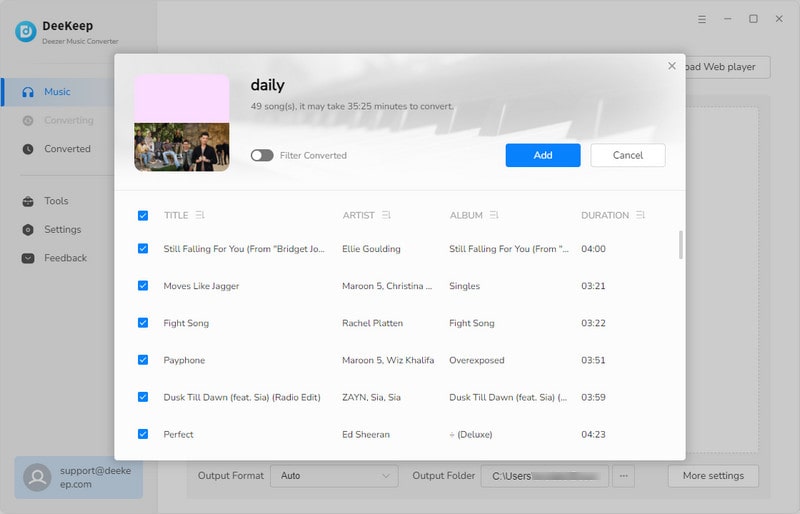 Step 4.Download Deezer Music
If you plan to batch download Deezer music, choose "Add More" after picking them, then open another playlist or album to add more songs. Then click on the "Convert" to convert all of them. And you just need to wait for it to finish. To check whether the Deezer music is HiFi or not, you can click the Queue in the lower right corner of the Deezer page to see if the album cover shows HiFi.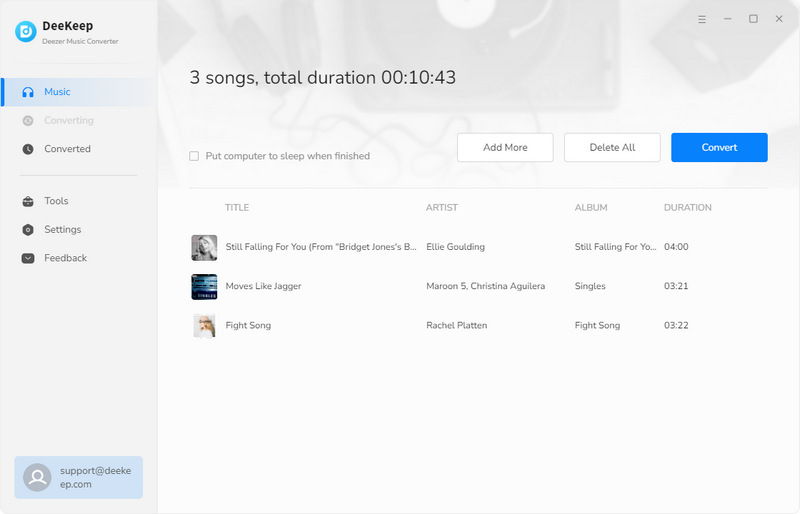 Step 5.Check Output Deezer Music
After the conversion is done successfully, click on the "Converted" section. You will see your download record. Click on the folder icon, and you are directed to the output folder. There you can check the output files. And as you can see, all of them are output according to your settings.
To this step, you have successfully saved Deezer music to your computer. If what you choose is Deezer HiFi music in FLAC, then the downloaded audio files are FLAC, too, with the HiFi quality.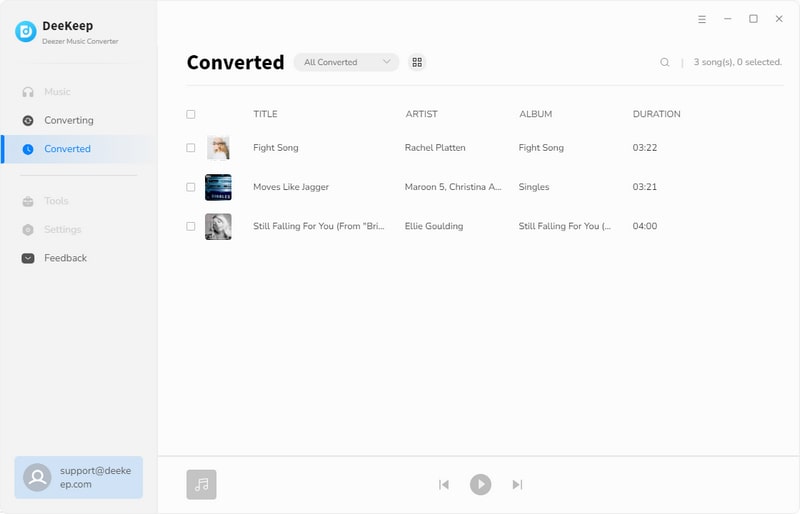 ---
Part 2.

Upload FLAC Deezer Music to Denon DJ Library

It is very easy to upload Deezer music to the Denon DJ library. You just need the following steps.

Step 1.Download and install the program Engine DJ produced by Denon on your computer.

Step 2.Hit on the Playlists icon, and click on the add icon to create a new playlist.

Step 3.Go to the output folder, select then drag and drop the items to the DJ program.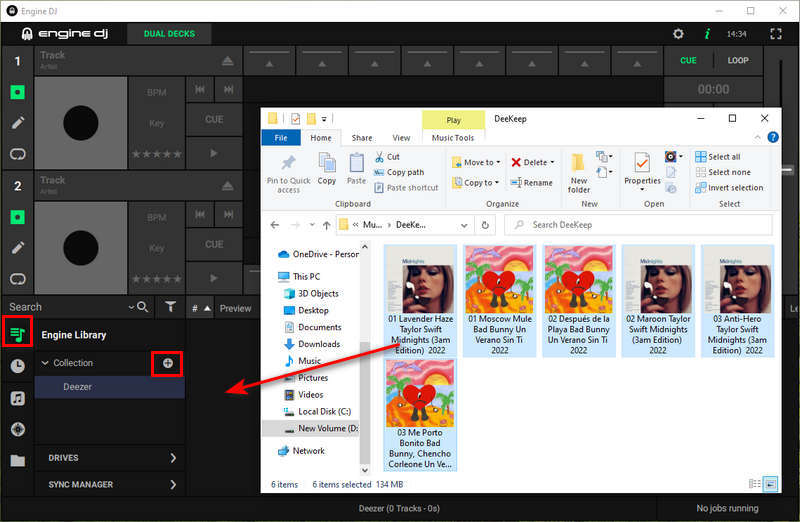 Step 4.Double-click the song and you can use it on Denon DJ for mixing.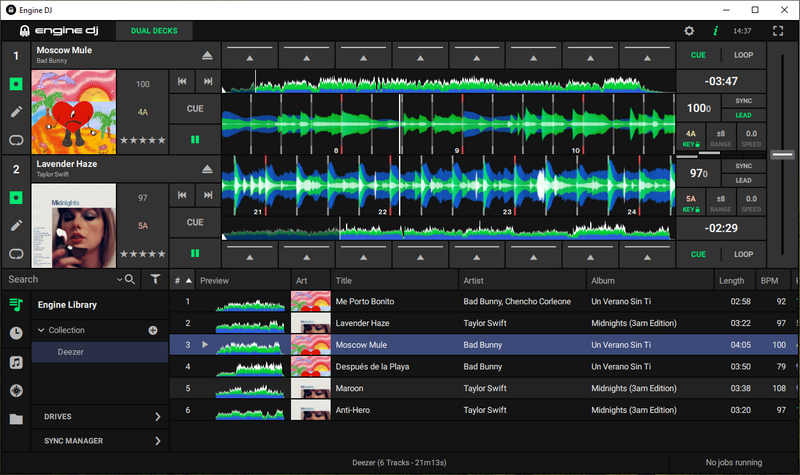 You can also use the downloaded Deezer music by clicking on the folder icon in the lower left corner, then navigating to the output folder and selecting the items. In addition, some Denon products support 24-bit conversion, and your music will reach your audience's ears without loss.
---
Summary
The two parts show you how to download Deezer music and Deezer HiFi music to your computer and upload them to the Denon DJ library with concrete steps. The progress seems so easy and clear with the help of DeeKeep Deezer Music Converter. If you want to keep Deezer music after the cancellation of the Deezer subscription and use it for mixing, you cannot miss the program. Besides, with the tool DeeKeep, you can also listen to Deezer music on your mobile phone, use them for Instagram stories, and import them to Serato DJ for more mixing.
---