Easy Guide to Export Deezer Playlist to Excel
Are you worried about how to export the Deezer playlist to Excel? Pasting the song's URL, album, artist, number, title, and other data one by one seems very trivial and a waste of time. So is there a more convenient way to export playlists from Deezer to Excel directly? The answer is yes. In the following article, we will introduce you to several excellent programs to help you easily export Deezer playlists into Excel. Furthermore, we also provide you with an additional method to download Deezer playlists to other formats such as MP3.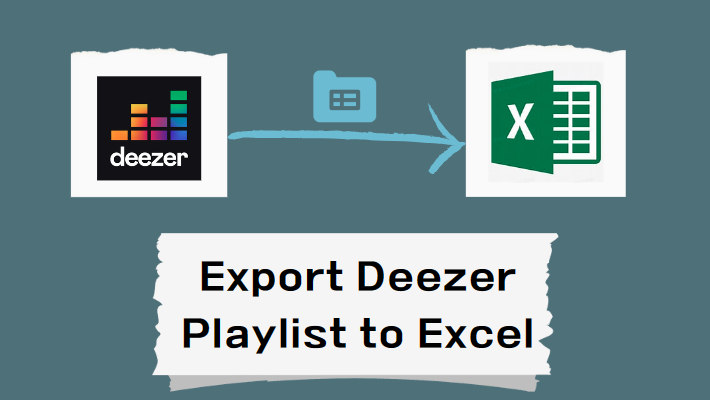 Part 1.

Ways to Export Deezer Playlist to Excel
🔁Export Deezer Playlist to Excel Via FreeYourMusic
FreeYourMusic is an application that allows users to easily stream music playlists and libraries across various streaming platforms. The app features a user-friendly interface and seamless integration, saving music lovers valuable time and effort. Just select your desired streaming service and playlists, and FreeYourMusic automatically transfers all your songs, artists, albums, and playlists in seconds. With the help of FreeYourMusic, you can easily export Deezer playlists to Excel.
Step 1.Run FreeYourMusic on your computer and then select the transfer tab.
Step 2.Select "Deezer" as the source platform and "File Backup (Excel/CSV)" as the destination platform.
Step 3.Log in to your Deezer account according to the instructions. Choose the playlists you wish to transfer from Deezer to Excel.
Step 4.Click "Begin transfer" to start transferring your playlists from Deezer to Excel.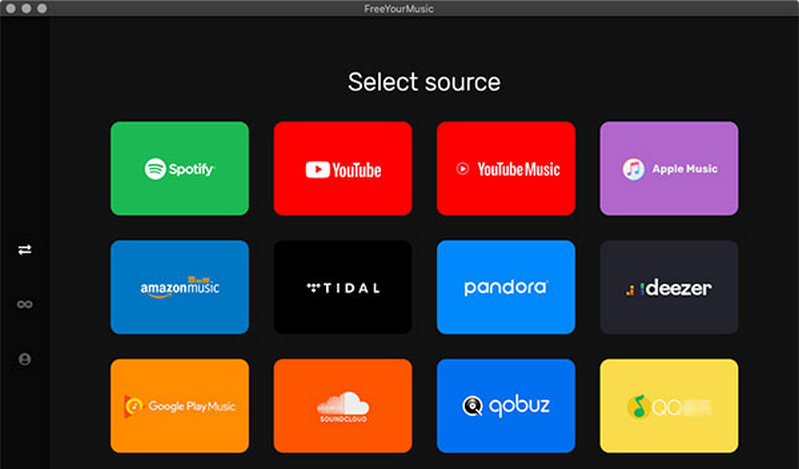 🔁Export Deezer Playlist to Excel Via TuneMyMusic
TuneMyMusic can also help you export Deezer playlists to Excel in CSV file format simply and efficiently. This allows you to organize the music library, create playlists, and share them with others.
Step 1.Go to TuneMyMusic.com and click the "Let's start" button.
Step 2.Choose "Deezer" as the source platform.
Step 3.Copy the URL of the playlists you want to export to Excel.
Step 4.Select "CSV" as the export file in the select destination screen.
Step 5.Follow the instructions to authorize TuneMyMusic to access your OneDrive account to save Excel files.
Step 6.Click on "Start Moving My Music" to start importing.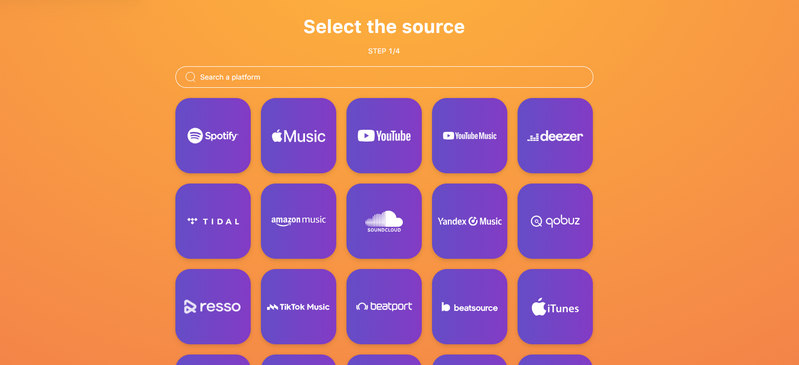 ---
Part 2.

Extra Tip: Export Deezer Playlist to MP3 Files

Although we can save the complete playlist information in Excel, we cannot save the song files to the local computer directly. As we all know, once the Deezer subscription expires, the songs you downloaded on the platform will also become invalid. Because the downloaded song file is just a cache file and cannot be played on other platforms. If you want to be able to save your favorite Deezer playlists permanently, then you will need the help of some third-party tools.

As a powerful Deezer music converter, DeeKeep Deezer Music Converter can help Deezer Premium users convert their favorite Deezer music to popular formats, such as MP3, WAV, ALAC, FLAC, etc. At the same time, it can also retain numerous metadata of songs, such as song title, artist, album, number, year, etc. DeeKeep retains the original sound quality of songs, up to Hi-Fi. With it, you will be able to completely get rid of the restrictions brought by Deezer and enjoy the best music anytime and anywhere.

Next, we will introduce how to export Deezer playlists to MP3 files in detail.

Step 1.Log Into Your Deezer Account

Click to open DeeKeep on your computer. Then the built-in Deezer web player will pop up at the same time. Follow the instructions to log into your Deezer account.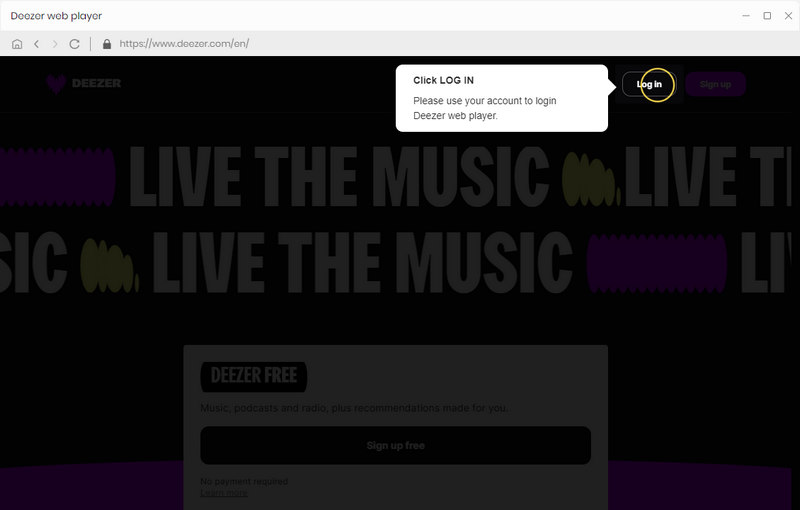 Step 2.Choose Output Settings As Needed
Go to DeeKeep's interface. Then click the Settings tab in the lower left corner. Select output format, output folder, output file name, and audio quality as needed. And if you want to save the lyrics, just check the Save lyrics(if provided) option. The lyrics file will be saved in LRC format in the output folder after conversion. Here we choose MP3 as the output format. You can find the specific settings as below.
Conversion Mode: Intelligent Mode, Web Download, YouTube Download
Output Format: Auto, MP3, AAC, FLAC, WAV, AIFF, ALAC
Bit Rate: 128kbps, 192kbps, 256kbps, 320kbps
Sample Rate: 44.1kHz, 48kHz, 96kHz, 192 kHz
Output Folder: Can be modified
Output File Name: Track Number, Title, Artist, Album, Playlist Index, Year
Output Organized: None, Playlist, Artist, Album, Artist/Album, Album/Artist, Playlist/Artist, Playlist/Album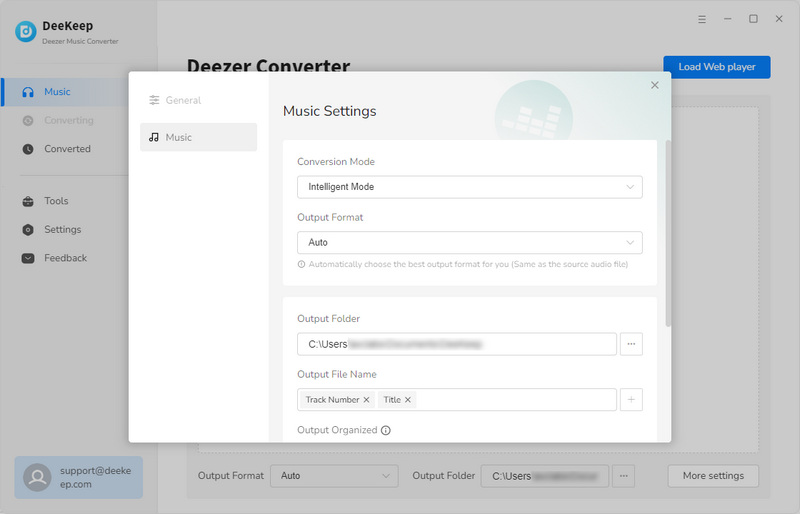 Step 3.Choose Deezer Music You Want
Head to the Deezer web player and choose the playlist you want to convert. Click to open it and then press on the blue Click to add button. Then DeeKeep will display all the songs in a new window. Just select the specific songs you want and then click Add.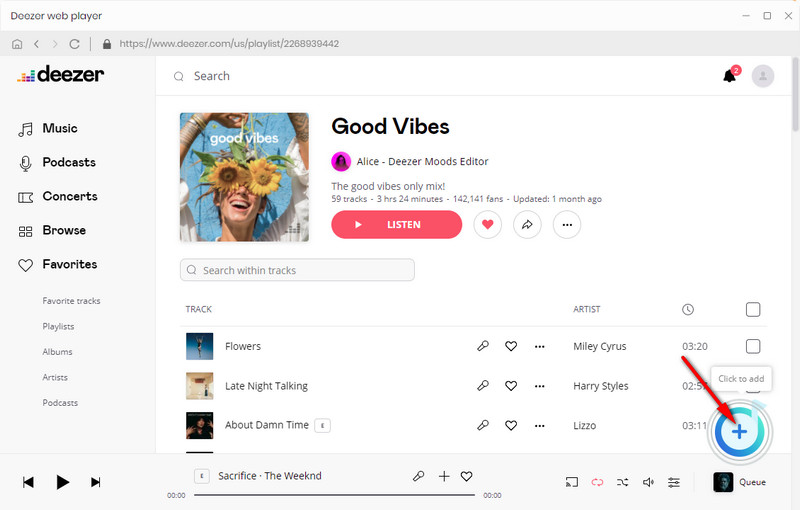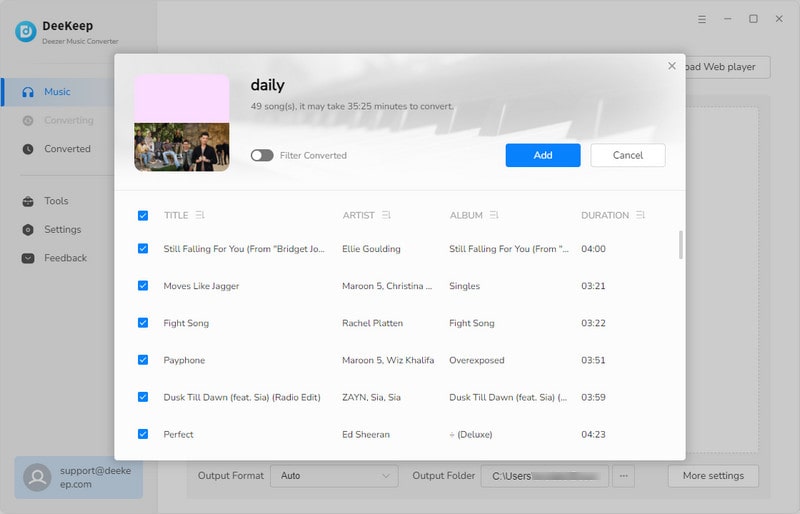 Step 4.Start Conversion
If you want to convert more songs from different playlists at once, you can click Add More to go back to the previous step and choose more songs. Once you selected all the songs, click Convert to start conversion.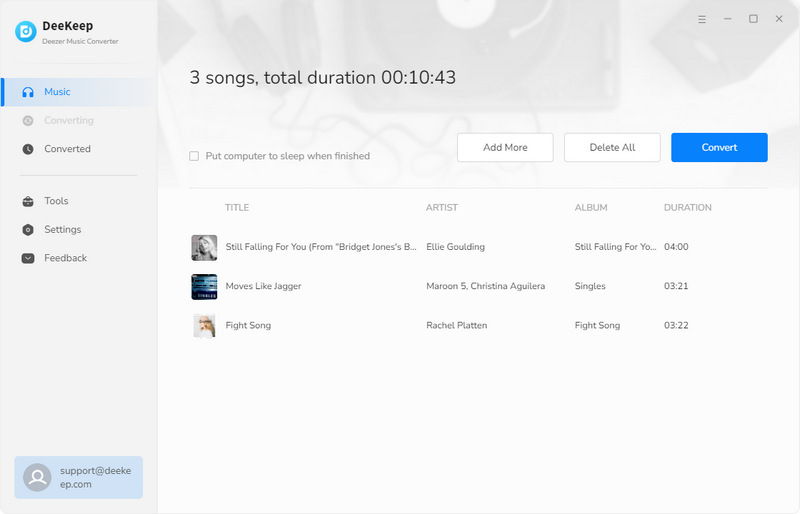 Step 5.Find Converted Deezer Songs
When the conversion is complete, the output folder will pop up. Or you can go to the Converted section to check the downloaded songs.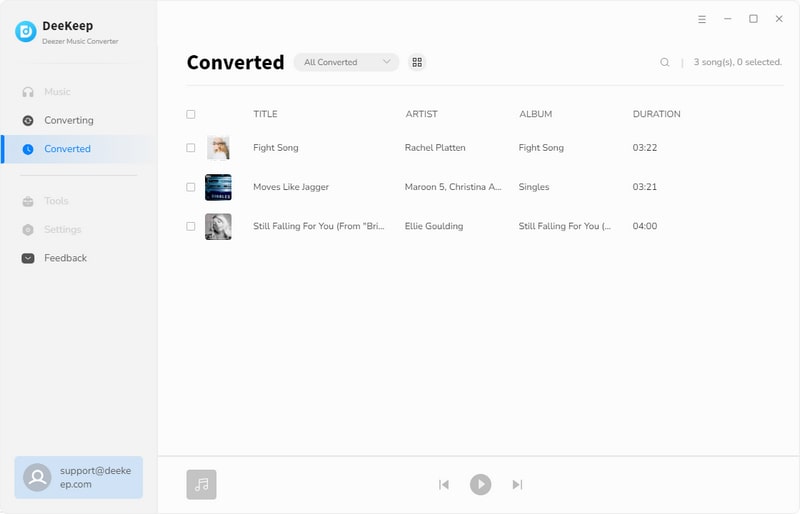 ---
Summary
In this article, we introduce two useful tools, FreeYourMusic and TuneMyMusic, to help you easily export Deezer playlists to Excel. One of them is an app and the other is an online platform, but both have powerful transfer functions. In addition, we also recommend a tool for permanently downloading Deezer playlists for some readers who need to save Deezer music, and that is DeeKeep Deezer Music Converter. If you also have this need, you might as well give it a try!
---