Deezer FAQs: Fix Deezer Not Working
When you are using Deezer, you will inevitably meet some questions and problems. And as there are millions of Deezer users, they will meet the same problems, too. In this article, we list some frequently asked questions about Deezer such as signup, login, download, etc., and present the corresponding solutions to you. If you have met Deezer problems and don't know how to solve them, take a look at this article to find the solutions. If your friends are also suffering from Deezer problems, share the article with them.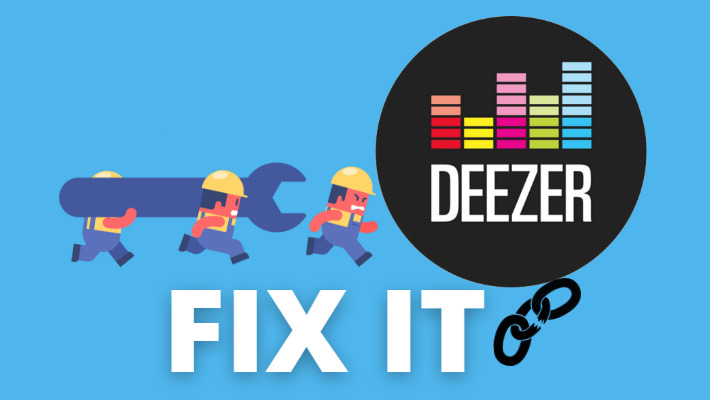 Part 1.

Fix Deezer Signing up Fails

When you want to use Deezer and sign up, maybe it shows "Deezer is not available in your country."
How to fix:
As of the end of 2021, Deezer is available in up to 187 countries and regions around the world, except China, India, and other several countries or regions. To fix the problem you should bypass geo-blocking. Here are the three ways.
1. Use a VPN. Download and install a reliable VPN app. Log in to your account, sometimes you are required to purchase the service, but just ensure that your account can be used. Then choose an available route, and make sure the region can receive Deezer services. And you can sign up for Deezer. VPN is very popular for its security and privacy features, and it is the best method.
2. Use a Smart DNS. It is very similar to VPN. You can download and install a piece of DNS software. Log in to your account and choose an available route. A few VPN service providers also offer Smart DNS, just choose based on your needs. Generally speaking, Smart DNS is not as secure and private as VPN, but it is faster.
3. Use a Proxy Server. A proxy server has hardware and software versions. Generally, the software version is the mostly used one. You need to download and install one. Software proxy often requires a monthly fee. There are free proxies but they only cover a few devices. It is not as secure as a VPN but is more private than DNS.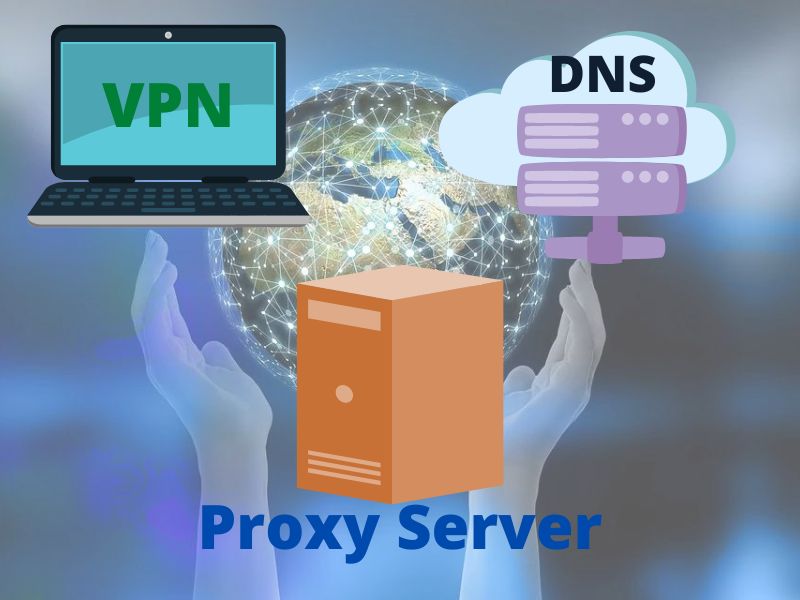 ---
Part 2.

Cannot Download Deezer Music for Offline Listening

Sometimes you would like to download Deezer tracks for offline listening, but you find you can't.
How to fix:
In general, there are two kinds of Deezer accounts, free and premium. Currently, only a Deezer premium account can enjoy offline mode. So you should check if your account is premium. If not, upgrade your free account to a premium account.
If you don't want to subscribe to Deezer all the time, see Part 4.
---
Part 3.

Fix Saved Deezer Music Greyed out and Cannot Play

If the content is greyed out and cannot play, it may be because you're not connected or the license is invalid.
How to fix:
1. If you have downloaded Deezer music to your devices before, but cannot play it, check if the network is connected first. Make sure that when using Deezer the network is available.
2. If the saved music cannot be played at all under good network conditions, it mostly is because the license agreement changed or expired. Or Deezer has no right to use the music. You can send a request to the Deezer team for the copyright regain.
---
Part 4.

Fail to Access the Downloaded Music Files

Users must have found that they cannot find their downloads from Deezer on their computer, even under an available premium account. It is because Deezer stores the downloads only within the app, and users are not allowed to access them.
How to fix:
The best way to fix the issue is to use a tool. DeeKeep Deezer Music Converter is a piece of quite safe and clean software that helps to download Deezer songs to devices, convert music formats, preserve ID3 tags, and so on.
Step 1. Launch DeeKeep Deezer Music Converter
If you have not downloaded and installed DeeKeep yet, choose the right version and click the blue button above to download. After installing successfully, launch it. The Deezer web player will open at the same time. Log in to Deezer web with a premium account.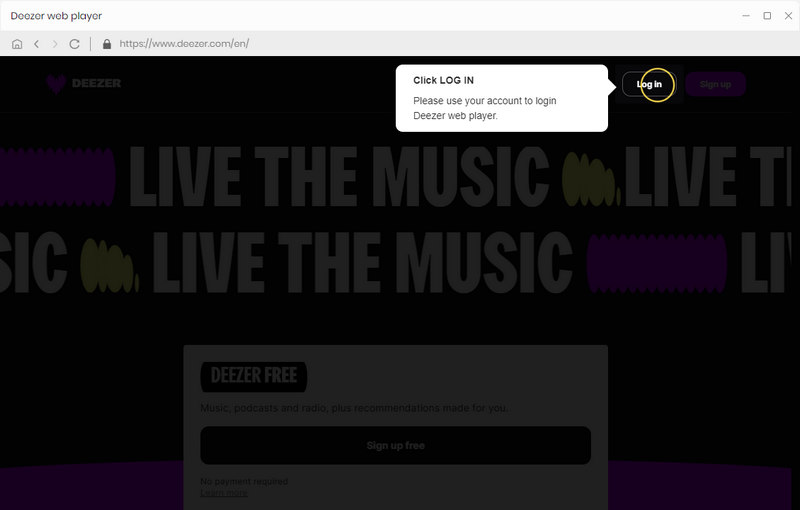 Step 2. Adjust Your Preference Parameters in DeeKeep
Adjusting parameters should be the first done on DeeKeep. Click the "Settings"

button in the lower left corner of the main page. Then you can adjust some parameters like the Output Formats (MP3/AAC/WAV/AIFF/FLAC/ALAC/Auto), Bit Rate, Sample Rate, Output File Name, and Output Organized. And don't forget to choose an output folder to place the output music files.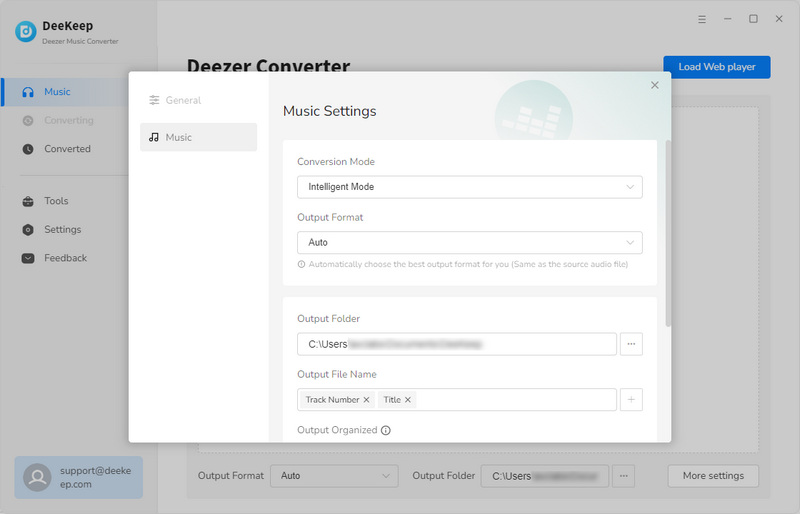 Step 3. Select Your Favorite Deezer Songs/Playlists/Albums/Podcasts to Download and Convert
Find your favorite playlists/albums/podcasts on Deezer, and open it. Click the blue button "Click to add". In the new window select your tracks, and click "Add".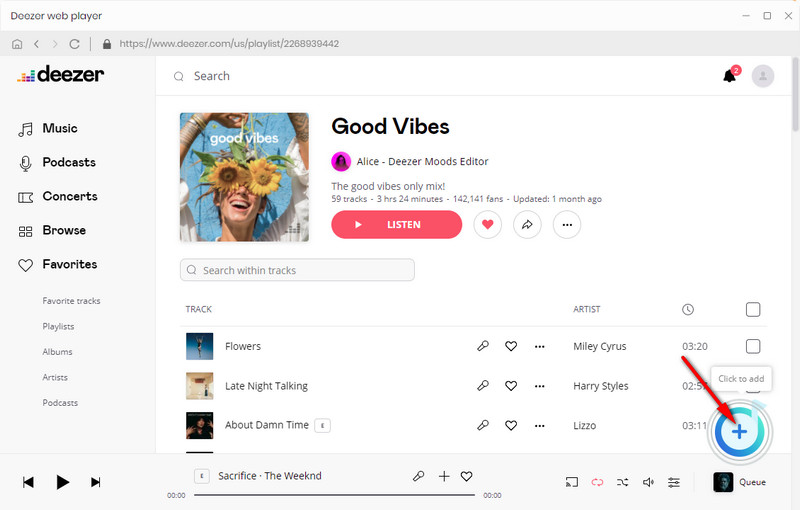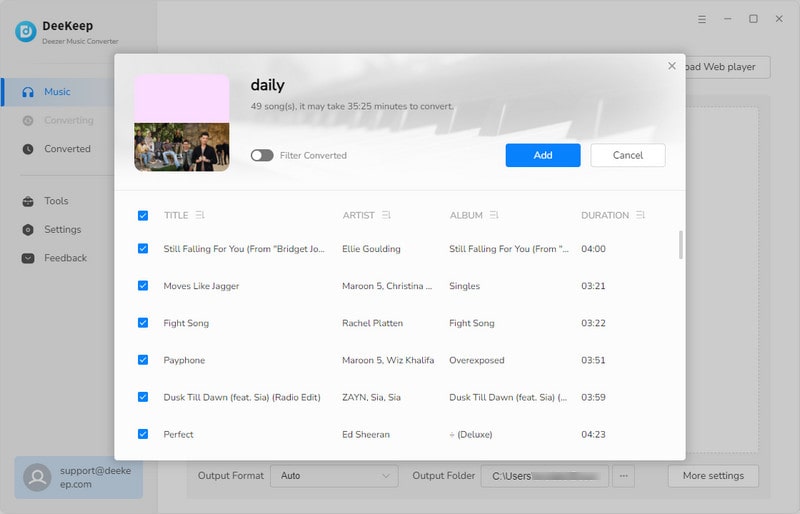 Step 4. Convert Deezer Songs/Playlists/Albums/Podcasts
If you want to convert more songs on other playlists, click "Add More", open a new playlist to select more, then click the "Convert" button to convert them all at once. Now you just need to wait. It won't take too long as DeeKeep proceeds at 10X speed.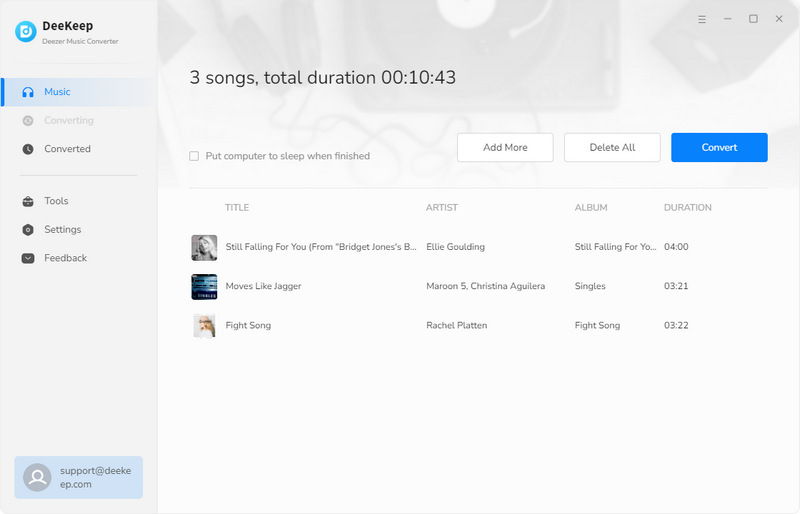 Step 5. Check the Downloaded Music Files on Your Computer
When the conversion is completed, the window of the output folder will automatically pop up. Or you can find them in the Converted section.Here you can access the downloaded Deezer music files. And you can open them and play on your computer at will. Besides, music files have become common files and can be stored on your computer permanently. You can access to them at any time.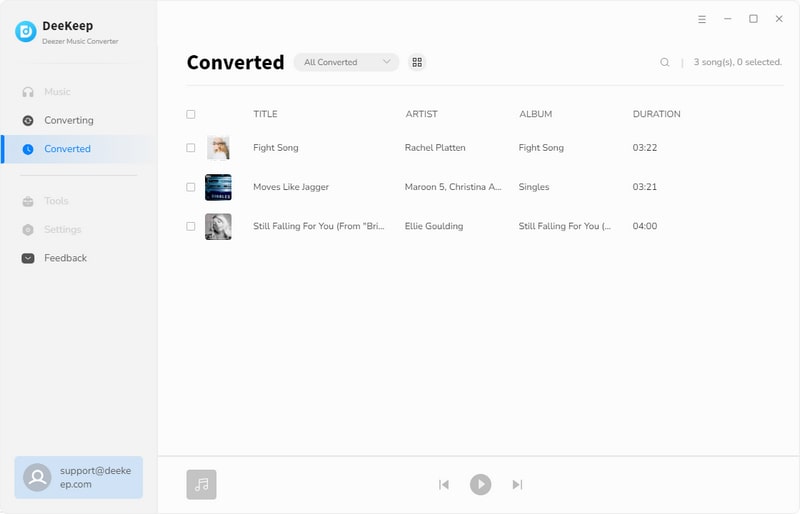 ---
Part 5.

Cannot Load the Requested Content

If there is an error "The requested content cannot be loaded", it may be due to a connection issue or full smart cache within Deezer.
How to fix:
1. Quit Deezer, turn off the network, and wait for a few minutes. (If necessary, restart your phone.) Turn on the network, and open Deezer app.
2. Clear smart cache for Deezer. Tap the "Settings" button on Deezer, select "Data and storage", scroll down to get "Disk usage", and press "Clear all". Pay attention, this operation will clear your downloads too.
---
Part 6.

Downloaded Music Removed from Devices

It may have happened to many Deezer users that the downloaded music cannot play. But you have downloaded them before.
How to fix:
1. Re-subscribe to Deezer. Deezer only allows premium users to download music, and only allows subscribers to access the downloaded music. You cannot play at any time unless you are a Deezer subscriber all the time. But it costs too much.
2. Use DeeKeep Deezer Music Converter. The most practical solution to this problem is to download Deezer music and store them permanently on your devices. Steps on how to download and store permanently are the same as the steps in Question 4. You just need the DeeKeep to achieve those.
---
Part 7.

Cannot Play Music on a Web Browser

Sometimes problems happen with playing Deezer music on a web browser.
How to fix:
1. Restart the browser.
2. Re-enable the network, make sure the network is available.
3. Check for updates on the browser. It may be a standing dish, but sometimes it does work.
4. Clear the cache of the browser.
5. Reduce tabs on the browser.
6. If the problem persists, it may happen in the connection between Deezer and the Web browser.
---
Part 8.

Account Being Used on Another Device

When your account is used on another device, it is very dangerous.
How to fix:
1. Check the devices. On the Deezer app go to "Settings", then "Devices", and check if the devices are yours.
2. On the Deezer web version, click on your profile image to summon options, and choose "My connected devices". If they are not yours, remove them and change the password.
---
Summary
That is all the frequently asked questions about Deezer and the solutions to them. We hope you can find your answer from the passage, if you can't, please feel free to contact us, we will try our best to help you. By the way, DeeKeep Deezer Music Converter is a very powerful tool that can solve many problems. If you think it can help you, click the blue button below to download it.
---