How to Remove DRM from Deezer
You must have had the following experiences. After subscribing to Deezer and adding your favorite tracks to your playlist, click the "Download" button, thinking you finally can listen to them offline. But the subscription fee seemed a bit high, and you unsubscribed. Very soon you found that your Deezer downloads couldn't be played at all. What happened? You have already downloaded them. What's going on? This is especially true for everyone who has downloaded Deezer tracks and lost them after canceling the subscription. It looks like you had them but do not have them. Pursuing to the end, it is due to DRM.
DRM brings many problems and inconveniences in terms of enjoying music and the proper use of music. In this article, we will present what DRM is, and the way to remove DRM from Deezer when downloading Deezer songs, playlists, albums, and podcasts. Read it carefully. If your friends are troubled by the same problems, share the article with them.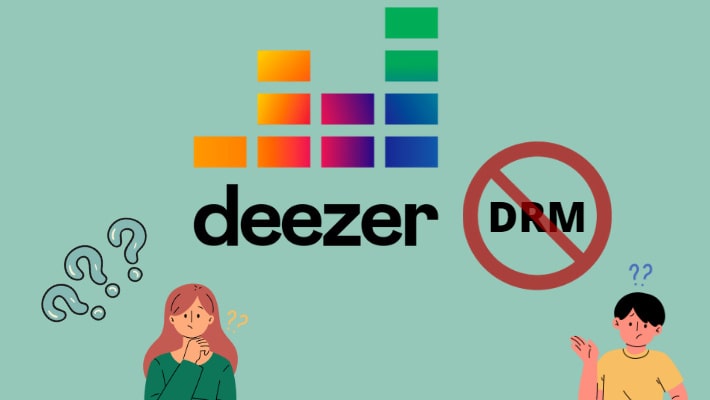 Part 1.

What is DRM

DRM, or Digital Rights Management, is a technology usually used in governing the use, modification, and distribution of copyrighted works such as audio, video, and so on. It mainly involves two techniques — licensing agreements and encryption, the former means official permission while the latter means encoding information.

When this technology comes into the music field, DRM usually works to control music access. It can be said that a subscription is like the permission or the key to access music data. When users have active subscriptions, they are permitted, but if they unsubscribe, they have no keys. Besides, under the action of DRM, users cannot find out their downloads on their computers and phones.

DRM has been being a controversial topic. To some extent, it may protect intellectual properties, but to an even greater extent, it serves only to inconvenience legitimate customers and restricts the fair use and backup copies making. Customers have paid for the intellectual properties and labor fruits.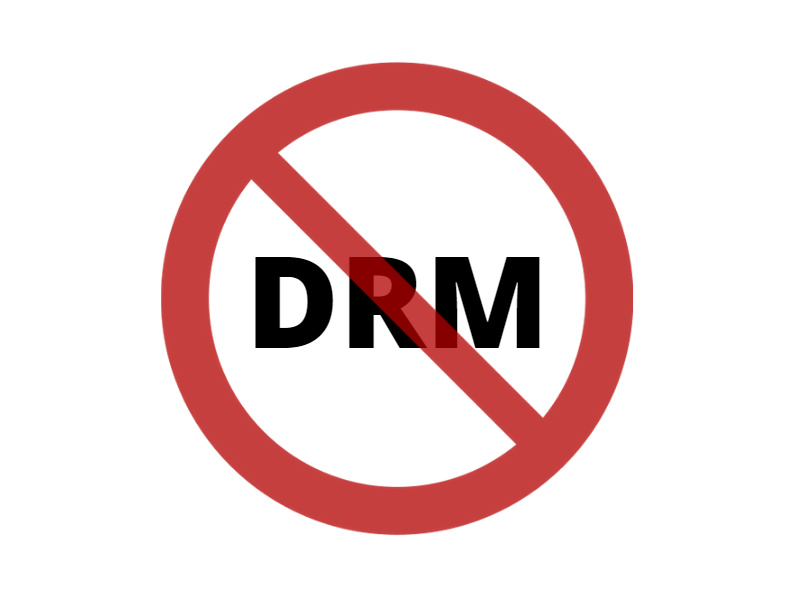 ---
Part 2.

How to Remove DRM from Deezer

Friends who used or are using Deezer must have seen that the downloaded tracks cannot be found on your devices, even though downloaded with computers. This is because all the downloaded tracks are stored within Deezer itself only, it is impossible to access these files or folders directly on a computer. The downloads can be only played within Deezer. To help you to be unrestricted and enjoy music freely, we would like to introduce a tool to you.

DeeKeep Deezer Music Converter is a piece of safe, clean, and reliable software that serves massive music lovers. It is very popular among many countries and regions for its rich features and simple operations. You can download Deezer songs via accessing the official Deezer web player, which is very safe and without any security risks.

Step 1. Launch DeeKeep Deezer Music Converter

First of all, you need to download DeeKeep. If you hadn't have DeeKeep on your computer before, you can get the tool by clicking the blue button above or going to the Download page to download it. Choose the right version to match the operating system of your pc. And install it on your computer. Launch it. Then log in to Deezer with a premium account in the pop-up Deezer web player.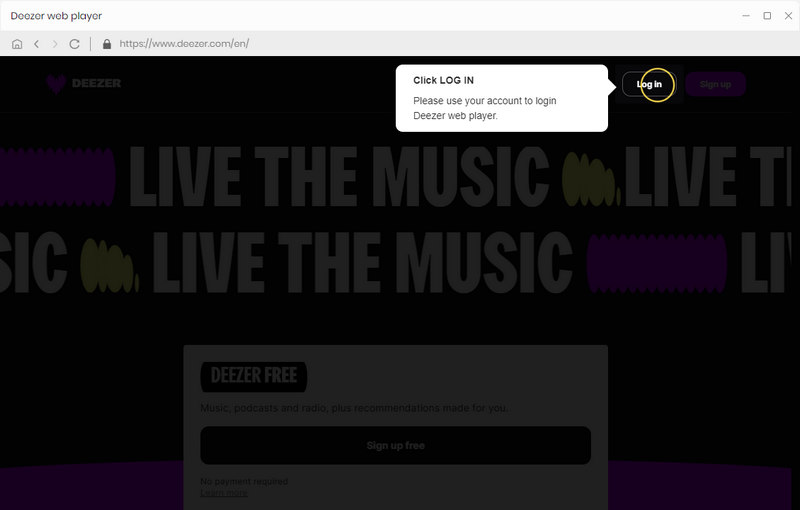 Step 2. Adjust Preference Parameters
Before any operations on DeeKeep, you should adjust your preference parameter. Click the "Settings"

tab on the left corner of the main page. On the setting panel, you can customize the settings.
Firstly, you can set the Output Format from options like MP3, AAC, WAV, and AIFF. If you want hi-fi audio quality, set the format as lossless FLAC or ALAC. When you want the original quality, you can choose Auto. It's up to you.
Secondly, you can choose Bit Rate and Sample Rate. The two features are usually used by professional musicians or others who have high demands for audio quality. If you are interested in them, have a try.
Thirdly, choose an Output Folder. It is one of the most wonderful features in DeeKeep. As we have mentioned before, the downloaded songs from Deezer are not saved on computer folders. But DeeKeep allows you to do so. You can choose any one folder to store music files on your pc.
Fourthly, edit the Output File Name from options including Track Number, Title, Artist, Album, Playlist Index, and Year.
Fifthly, Output Organized from options of Playlist, Artist, Album, Artist/Album, Album/Artist, Playlist/Artist, Playlist/Album, and None.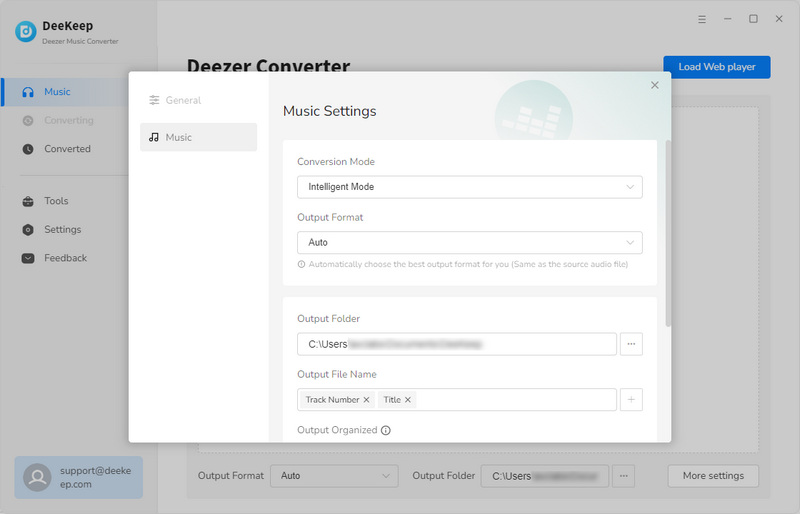 Step 3. Select Deezer Songs/Playlists/Albums/Podcasts
Search for a song or just open one of your playlists. And you can see on the right side a blue button "Click to add", which indicates the songs are available. Click it. A window appears. Here you can choose the tracks you want to download and click "Add".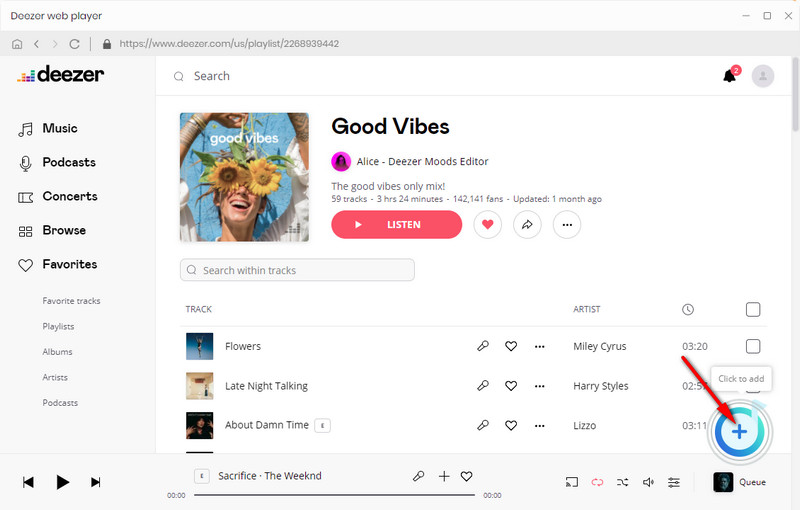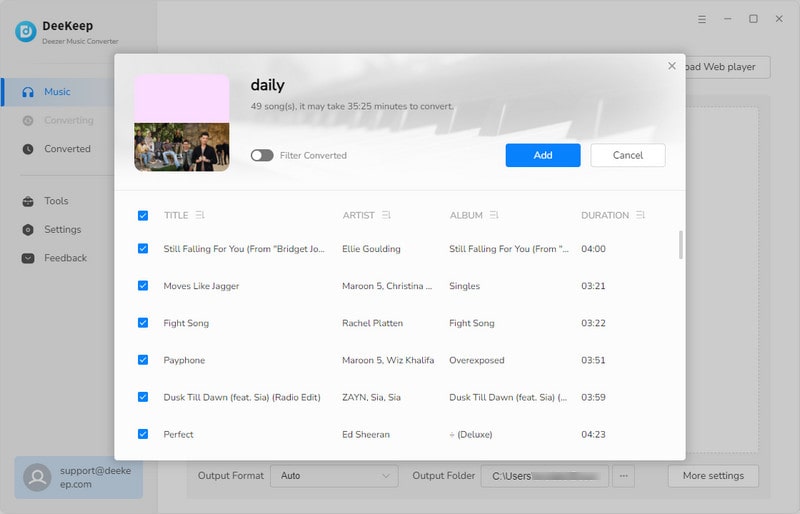 Step 4. Download Deezer Songs/Playlists/Albums/Podcasts with DeeKeep
You can click "Add More", and open another playlist to select more tracks. Then click "Convert" to convert all. Next, you just need to wait for the conversion to finish. It won't take too long. The process of conversion is downloading tracks, and removing DRM.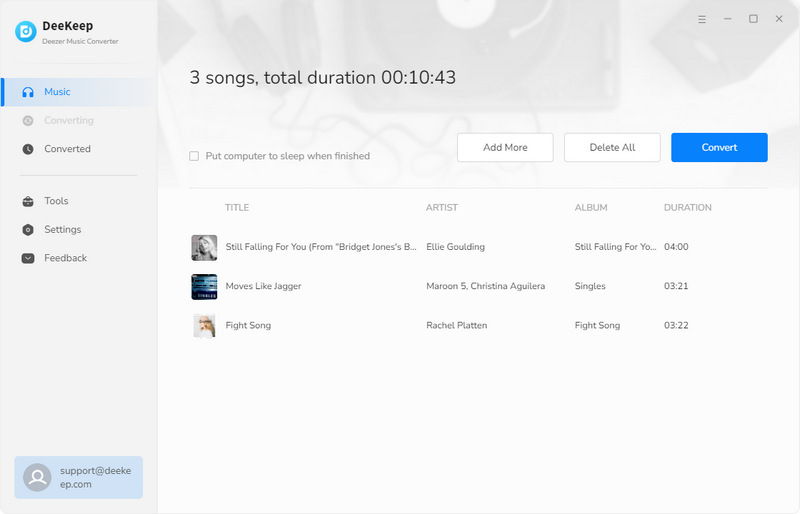 Step 5. Check Music Files on Computer
When the conversion is completed, a window will appears by itself. You can see some files or folders. They are your downloads. Or you can find them in the Converted section. Open them to play music on your computer. Up to this step, you can access these music files at any time, even if you unsubscribe to Deezer, as they have been common files and are DRM free. These tracks are now truly yours, you can transfer them to another device like an Android phone, and backup or fairly use them, just like using common files.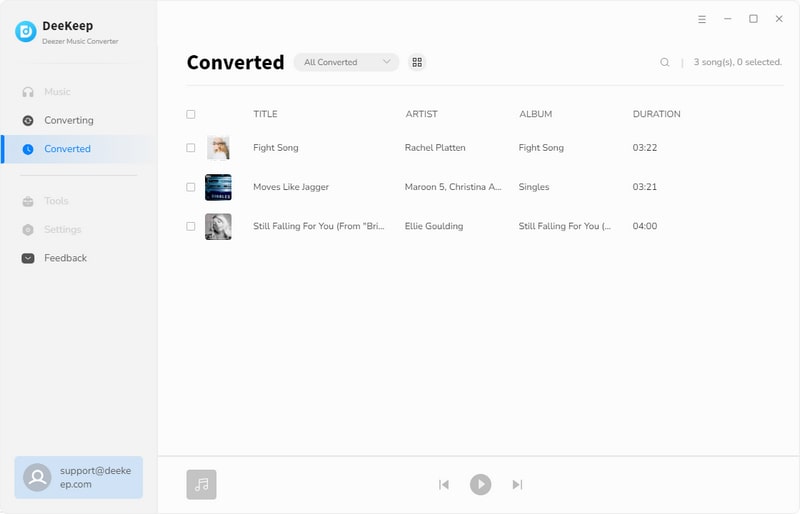 ---
Summary
From the passage, we have realized about DRM and the inconveniences it brings. It restricts the proper use of our paid products. Fortunately, DeeKeep Deezer Music Converter helps us not be bound by DRM and other restrictions, to download DRM-free Deezer songs, playlists, albums, and podcasts. It has so rich features and functions, solving many problems caused by the use of Deezer tracks. So try it now, you will be surprised at how wonderful it is.
---